Angela Stanton-King, the author and former felon President Trump just pardoned, is running for a U.S. Congressional seat against a living legend … Rep. John Lewis.
TMZ has learned Angela is at the Georgia Capitol Building Friday morning to register as a Republican candidate for the state's 5th Congressional District.
Talk about an uphill battle — she's not only entering the race with just 8 months to go, but she's taking on Lewis — the Civil Rights leader who's held that office since 1987. The district includes most of metropolitan Atlanta and is nearly 60 percent black.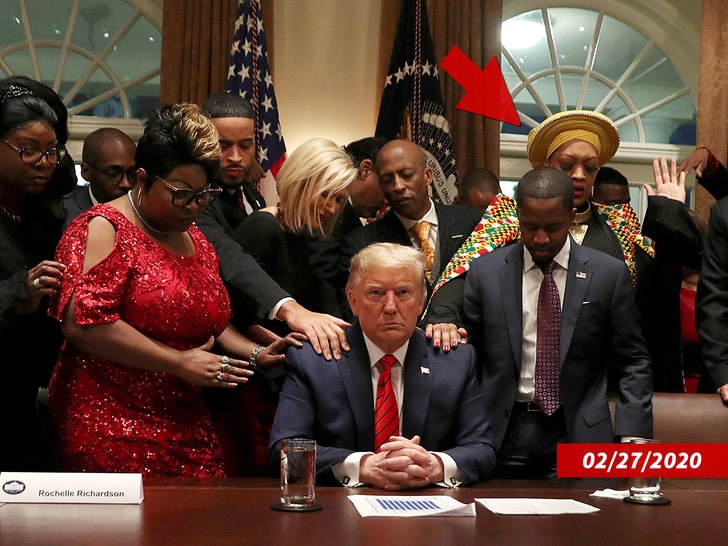 Reuters
President Trump's fingerprint appears to be all over this. Just last week she was among a group of African-American leaders who met with Trump and prayed with him in the Cabinet Room.
It's interesting, Angela — who did time for felony embezzlement, theft and fraud — could still have run for office, even without the pardon. Ex-felons can run for Congress in Georgia. We spoke to Angela on "TMZ Live" last month about the President's pardon.
Angela is a best-selling author, and also appeared on the BET docuseries, "From the Bottom Up."
Of course, Lewis announced in December he's getting treatment for stage 4 pancreatic cancer — however, he IS running for re-election. He's such a legend in Georgia, he usually runs unopposed.
As for Angela's platform? We're expecting to hear from her shortly.