The time has finally come. Countless battles, 10 years, and 21 films later, we've finally made it to the biggest fight of them all: Avengers: Endgame. I won't spoil anything for you, but let's just say you'll laugh, you'll feel the urge to physically stand up and clap, and you'll probably cry into your nachos roughly three to seven times. Avengers: Endgame is every bit the magic you hoped it would be.
With Endgame being the culmination of it all, we decided to put the cast's knowledge of the MCU to the test. Competing in teams, we had Scarlett Johansson, Paul Rudd, Brie Larson, Karen Gillan, Chris Hemsworth, and Jeremy Renner see if they could correctly rank all 22 Marvel movies in chronological order (based on Marvel's official timeline) — which, let's be honest, is no easy task.
The game started off promising with Brie Larson and Karen Gillan first choosing the "old timey one," Captain America . . .
. . . things got, um, a little bit hazy about half-way through . . .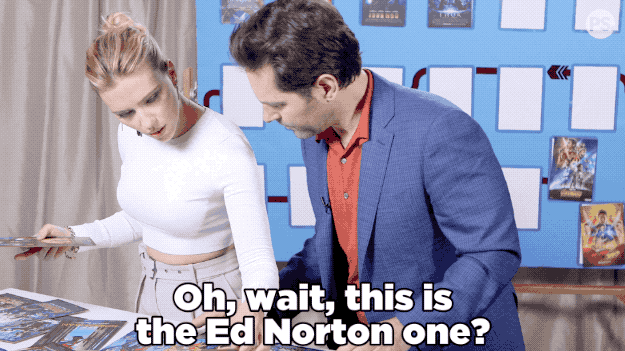 . . . and by the end, well — let's just say each team got an A for effort!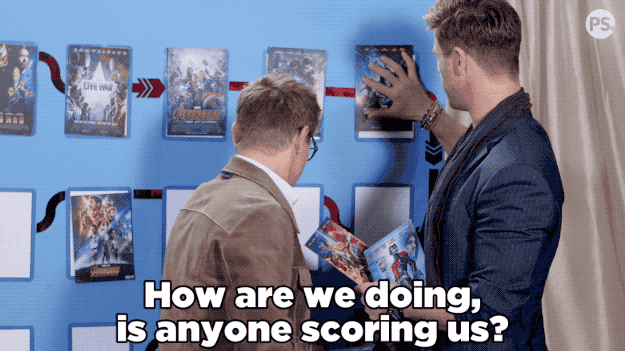 Watch the full video above to how well the teams accomplished the challenge, and be sure to catch Avengers: Endgame in theaters everywhere Friday, April 26!