For Pete Davidson and Kate Beckinsale, it was a night out sealed with a smooch. 
It seems the flames are still burning for the SNL comedian and The Widow actress considering they were spotted out once again together on Monday night in Hollywood. The pair held hands as they left the iconic Whiskey A Go Go nightclub, where an after-party was held for The Dirt premiere, Netflix's upcoming film about Mötley Crüe. Davidson, who has a role in the film, posed for photographers earlier in the night in honor of the movie's debut at the ArcLight Hollywood. Beckinsale reportedly attended separately with friends.  
While the comedian went solo on the red carpet, the actor was not alone as he later locked hands with the famed actress. 
But, that wasn't all the PDA for the night.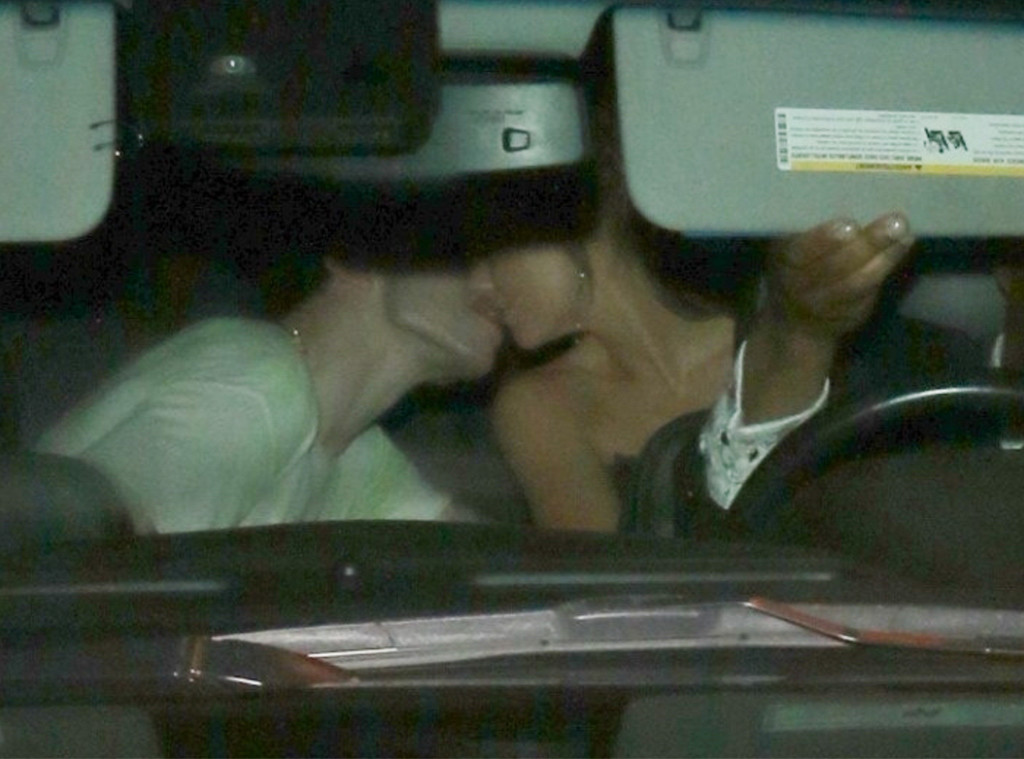 Hollywood To You / BACKGRID
Photographers also snapped the two as they went in for a kiss in the backseat of a car. Needless to say, sparks were certainly flying in Hollywood—and they've been flying between these two since they were spotted flirting at a 2019 Golden Globes after-party back in early January. 
According to a source, Davidson and Beckinsale looked "very cozy" as they sat closely together on a couch outside on a smoking patio for about an hour. "She was very flirty with him and there were definitely some vibes going on," the source described. "Pete was smiling and laughing with her and she was all about him." 
Since that night, they've confirmed the romantic suspicions by stepping out together hand in hand after attending a party together and later locking lips at a hockey game. 
Just days ago, Davidson broke his silence on his famous date on SNL. 
"Apparently, people have a crazy fascination with our age difference," he said. "But, it doesn't really bother us. But, then again, I'm new to this, so if you have questions about a relationship with a big age difference, just ask Leonardo DiCaprio, Jason Statham, Michael Douglas, Richard Gere, Jeff Goldblum, Scott Disick, Dane Cook, Derek Jeter, Bruce Willis, Harrison Ford, Tommy Lee, Alec Baldwin, Sean Pennand whoever the president of France is, Mel Gibson, Billy Joel, Mick Jagger, Sylvester Stallone, Eddie Murphy, Kelsey Grammer, Larry King, Larry King, Larry King, Rod Stewart and Donald Trump."