Paul Grover – WPA Pool/Getty Images
Queen Elizabeth II and Kate Middleton are on the move—together!
The monarch and Duchess of Cambridge had the same event on the calendar today as they stepped out with one another for a visit to King's College. There, the royal mother of three accompanied Queen Elizabeth II as she officially opened Bush House, the latest education and learning facilities on the Strand Campus.
The day marked the first time she and the queen had a joint public engagement outside of palace walls and grounds since Middleton married into the royal family in 2011. 
Middleton sported a gray Catherine Walker belted flared dress for the occasion while the queen opted for a bubblegum pink Stewart Parvin coat with a matching Rachel Trevor-Morgan hat and over a floral dress.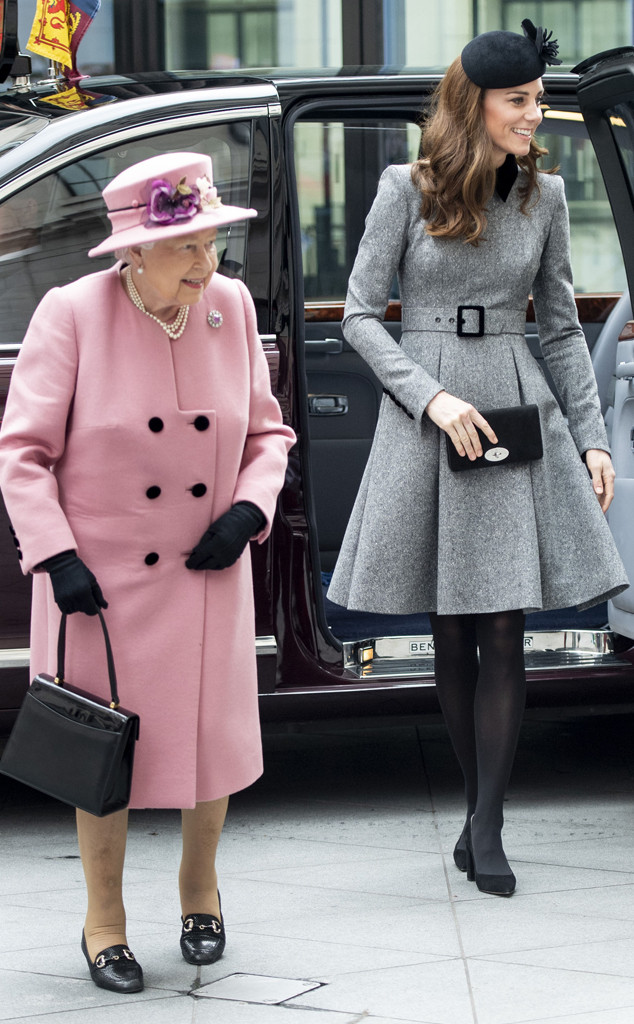 Paul Grover – WPA Pool/Getty Images
During the outing at the university, for which the queen serves as patron, the royals took in the panoramic view from a rooftop terrace, watched a robotics demonstration and visited the virtual trading floor. 
In a chat with a student developing an app for reading, Middleton learned more about his plans to allow users to pick stories depending on the amount of time they have to read.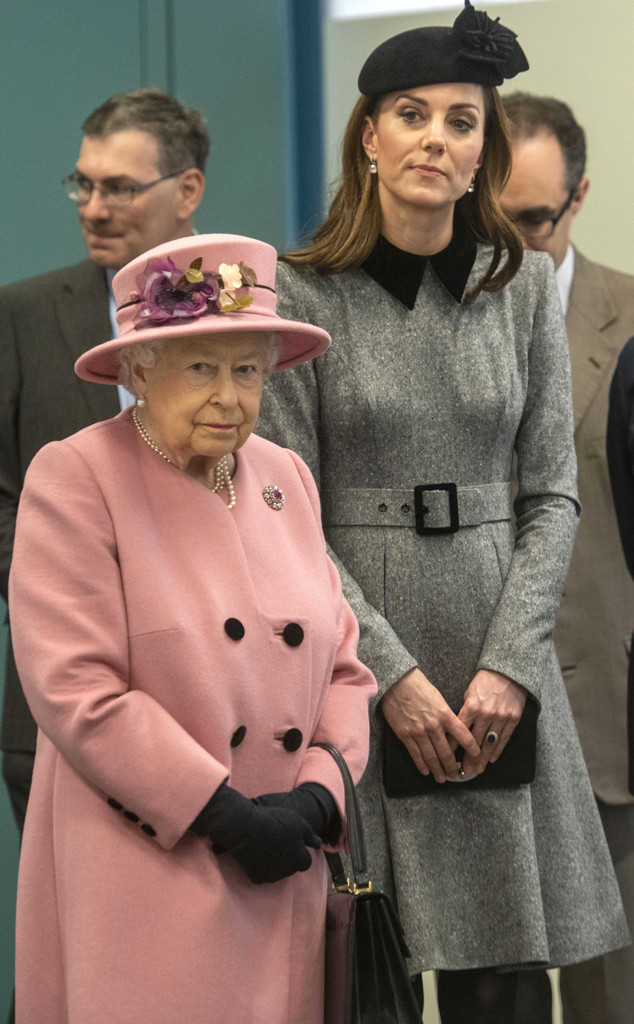 Paul Grover – WPA Pool/Getty Images
"She mentioned that she thinks it would be good for her children before they go to sleep," he told the press, noting he is going to think about adding children's stories to the app.
The day finished with Queen Elizabeth II unveiling a plaque to formally open Bush House before the two then signed the visitor's book.
Job well done, royals!