There's no escaping the role of Zack Morris.
While Saved by the Bell ended all the way back in 1993, the sitcom continues to gain new viewers while maintaining loyal fans.
With that in mind, it shouldn't come as a surprise that some are wondering if the popular series could ever come back in the way of a reboot. If you ask Mark-Paul Gosselaar, he isn't sold on the idea just yet.
"Me personally, I'm okay with never seeing a reboot ever again. I like original content," he explained on The Hollywood Reporter's newest Awards Chatter podcast episode. "I really appreciate what Rosanne has done, what Fuller House [has done]. It's great! 90210 is now, I heard, for FOX but I'm okay with never seeing a reboot ever again."
But is there still a chance he could get roped into doing a reboot?
"Absolutely," he shared. "If it was a good product that I felt wouldn't tarnish the original product then yeah. I'm open to hearing anything."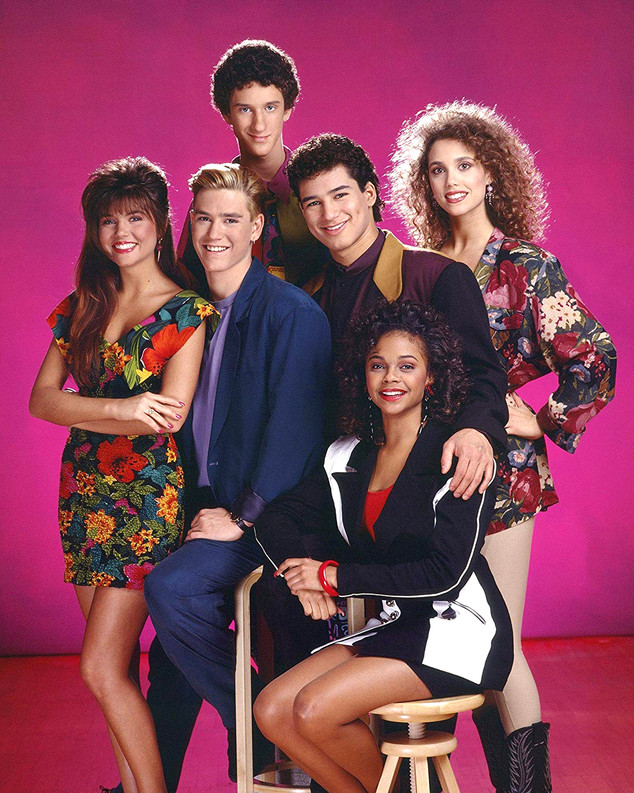 Chris Haston/NBCU Photo Bank
Some loyal viewers may be curious if everyone from Bayside High School could do the show together. After all, there was some drama with Dustin Diamond after he wrote the infamous book Behind the Bell.
But according to Mark-Paul, he isn't the main problem when bringing the gang back to class.
"Listen, I've worked with actors that I couldn't stand being in the room with and Dustin is not one of those people," he shared with THR's Scott Feinberg. "Who cares about the book. The book was fiction. I don't know what it was."
And if Dustin just so happened to walk on in and join the podcast taping, again, it wouldn't be a problem.
"[It'd be like] 'Hey, what's going on man?' Would we go grab a beer afterwards? Probably not but that doesn't mean anything," Mark-Paul shared. "I don't even care about [an apology.] Honestly, there's nothing, like I don't take any of that stuff personally especially when it comes to work. When it comes to work you just shut all that stuff off."
Today, the 45-year-old is focused on his latest Fox series called The Passage. And yes, there's absolutely time for family time as seen in a recent visit to the Universal Studios Orlando Resort.
"Thank you to the pilots who created memories. @delta #TheFuture," the proud dad shared on Instagram with his kids.