Axelle/Bauer-Griffin/FilmMagic, Amanda Edwards/Getty Images
Rivals no more.
In the early '00s, Kristin Cavallari and Lauren Conrad found themselves on opposite sides of a reality TV love triangle. Despite being painted as Laguna Beach rivals back in the day, it seems the former frenemies have long moved past that narrative.
Over the weekend, the Very Cavallari star stepped out with husband Jay Cutler and their three children to celebrate Little James' pop-up at the Palisades Village in Pacific Palisades, CA. Ironically, Conrad's lifestyle boutique The Little Market also has a presence at the high-end mall.
Nevertheless, the E! personality seemed perfectly happy to celebrate her peer's success alongside her own.
"It's very cool," the Uncommon James boss spilled to E! News exclusively. "It's really awesome to see that everyone is successful and you know, Heidi [Montag] is here today. So, it's just cool to see."
However, don't hold your breath for a Laguna Beach reboot since the 32-year-old noted that MTV "sort of meshed" the show with The Hills for the new revival. Not to mention, Kristin already has enough on her plate with her rapidly growing lifestyle empire.
Although the pop-ups (both at the Palisades Village and the Grove in Los Angeles) have been a "really great experience" for Kristin and her company, it appears that she isn't rushing to open another permanent store.
"On one hand, I feel like if I were to open up another store I might do Dallas. That's a huge market for us. So, I would probably do that before L.A., but I don't really have an interest right now to have stores all across the country," Cavallari continued. "You know, online we have such a big presence so that's kind of where I'm putting my focus and my energy and, of course, our flagship store in Nashville."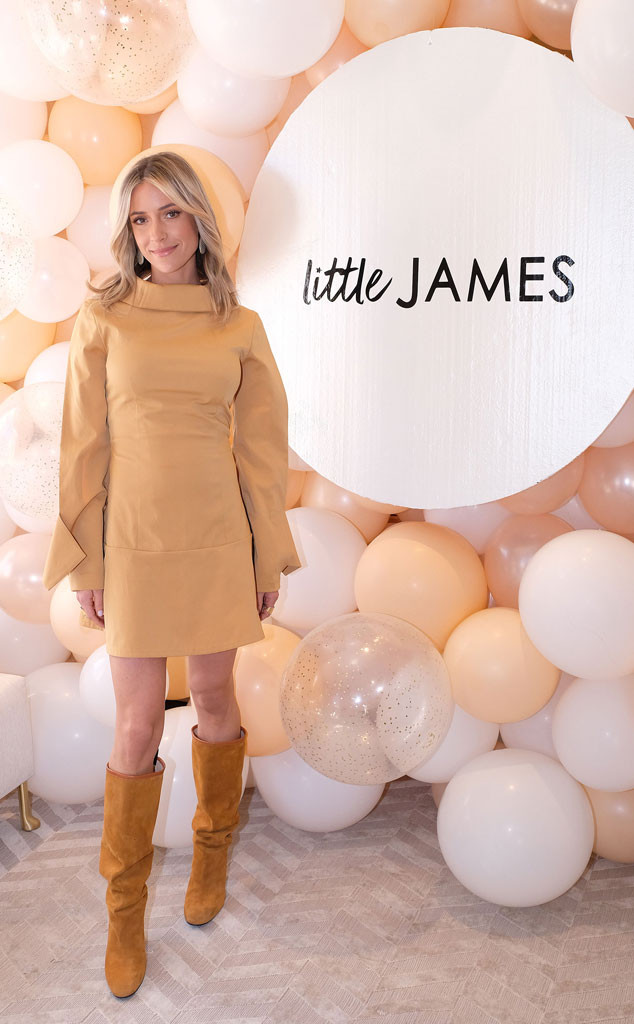 Jen Lowery
Regardless, Kristin teased that if a L.A. store was to happen, she has a "great staff out here that would probably be made for good TV."
"We'll see! I mean, anything's possible I guess at this point," Kristin further quipped.
Fingers crossed for a Very Cavallari Los Angeles spin off!
Still, the mother of three made it perfectly clear that Little James is her "primary focus right now" and that she is "not launching anything new anytime soon."
For more of Kristin and her growing empire, be sure to catch Very Cavallari Sundays at 10 p.m. (only on E!).
Watch a brand new episode of Very Cavallari Sunday at 10 p.m., only on E!