It seems like we've found out Benjamin Allen Cohen's least favorite holiday thus far.
Andy Cohen, his son Benjamin and their dog Wacha all posed together for a St. Patrick's Day photo on Sunday. The two humans wore matching Snoopy onesie pajamas while Wacha stared contemplatively at the newborn. However, it's only Cohen that's putting the "happy" in his caption "Happy St. Patrick's Day!" Benjamin, on the other hand, was caught mid-cry in the picture.
Perhaps the holiday will grow on him as he gets older!
The little boy has been the total star of the Watch What Happens Live host's social media pages as of late—and who can blame him? On Friday, the father-son duo and Wacha went for a stroll in New York and Benjamin kept warm while wrapped up in his bear onesie.
On Wednesday, Cohen shared a photo of the three of them walking and explained in his caption that he's still getting used to being a new dad. "We're all basically just trying to figure out our rhythm here. It's gonna happen," he said.
Cohen welcomed Benjamin on Feb. 4 via surrogate and shared that day that he was named after Cohen's grandfather.
"Family means everything to me and having one of my own is something I've wanted in my heart for my entire life," Cohen said on his show on Dec. 20. "And while it has taken me longer than most to get there, I cannot wait for what I envision will be my most rewarding chapter yet."
Take a look at the photos below for some of their sweetest father-son moments.
Instagram
Baby Bliss

Benjamin clearly has his dad wrapped around his little finger, both literally and figuratively!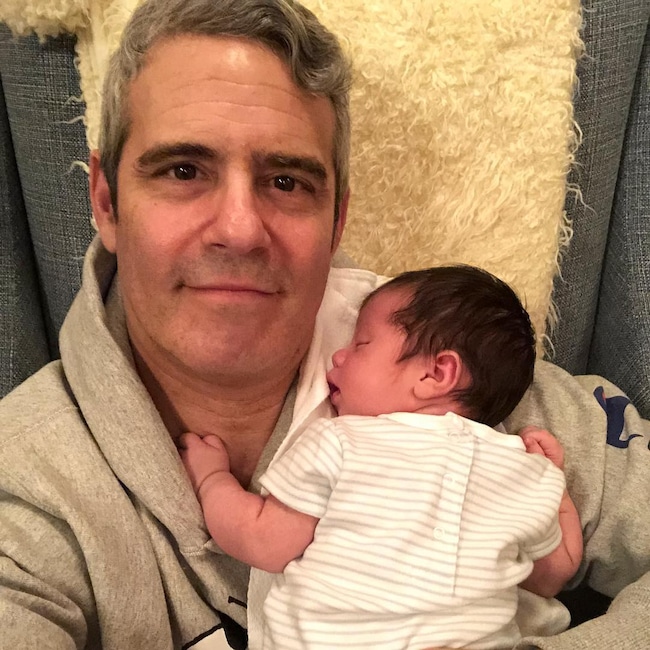 Instagram
Quality Time

Duty calls for the WWHL host, but at the end of the day he gets to come home to his precious boy. "First week back at work wraps up tonight. My highlight was quiet time with the boy before heading to the Clubhouse. This is a delightful trip!"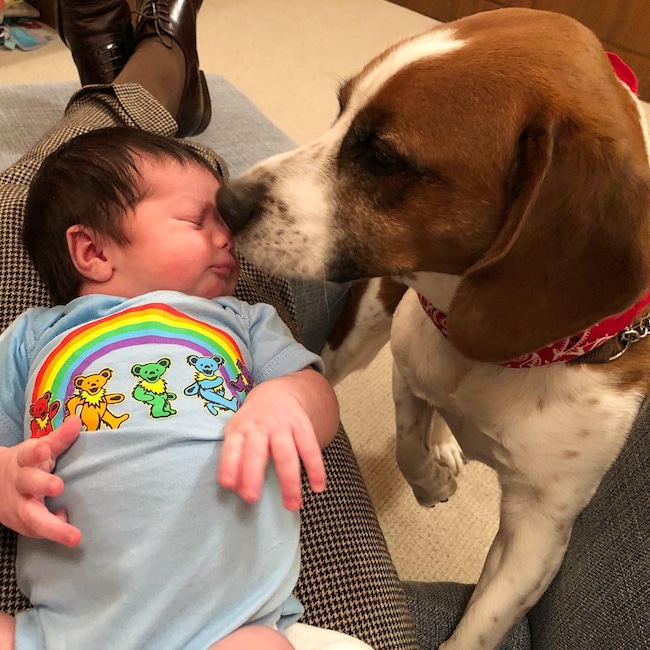 Instagram
Best Buddies

"Many have asked how @therealwacha & his brother are getting along. Here you go," Cohen shares with his fans.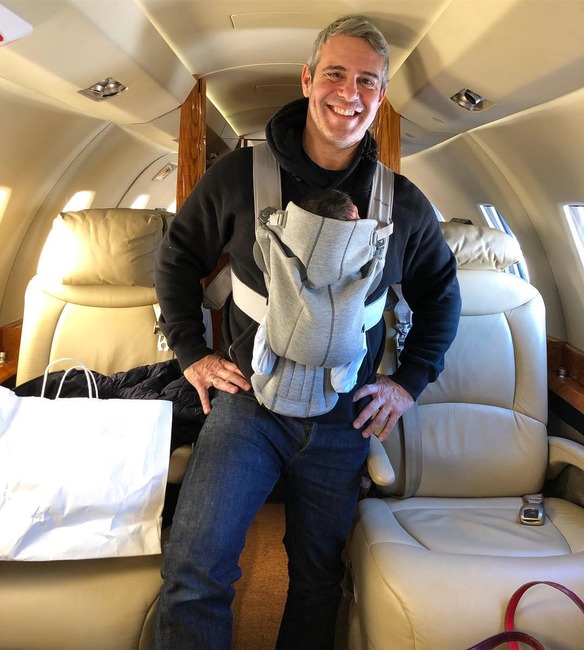 Instagram
Flyin' in Style

Andy keeps Benjamin close to his heart while travelling in the high skies.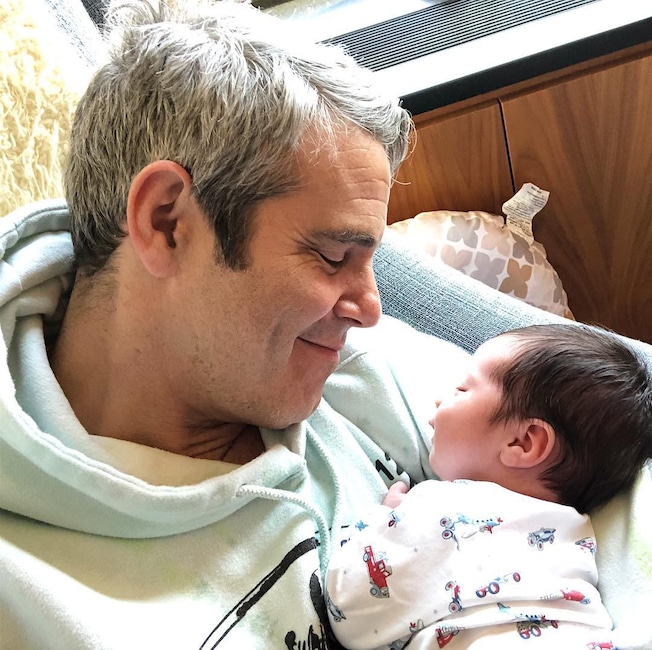 Instagram
Rise & Shine

The host's mornings are a little brighter now that he has his son in his life. He jokes, "Mornings are my new jam."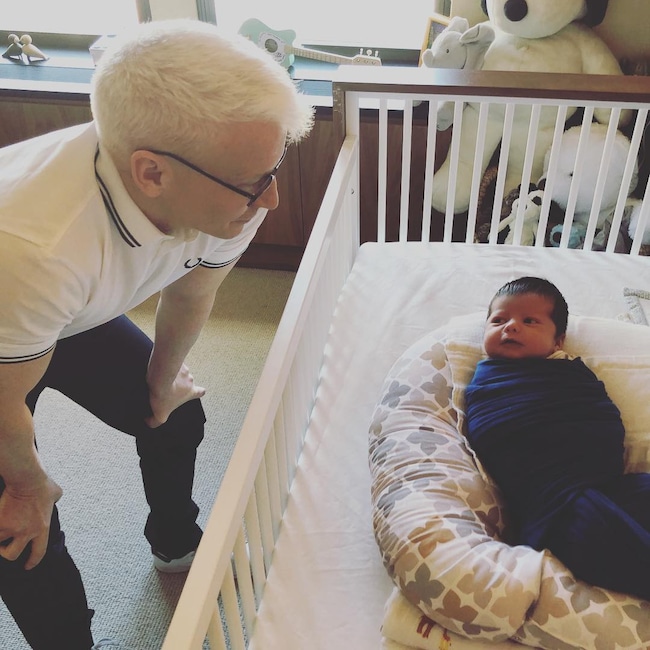 Instagram
Best Friends Forever

Uncle Andy got the "exclusive" with little Benjamin in one of their first meet and greets.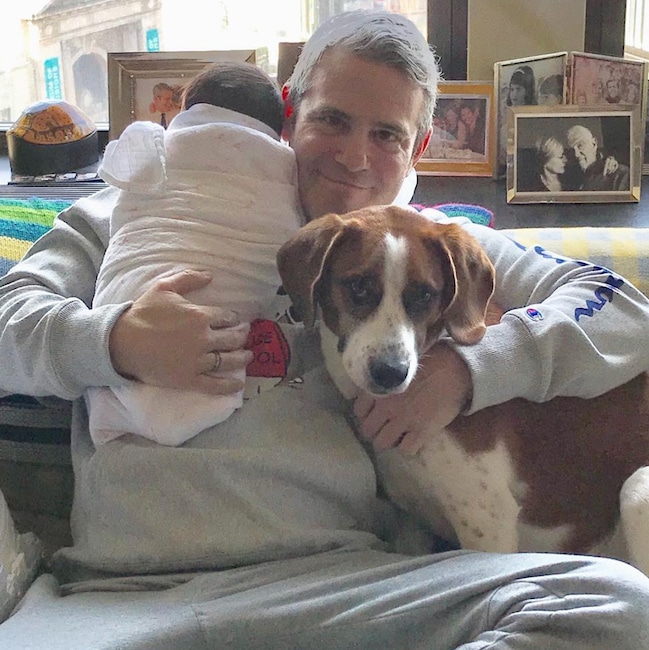 Instagram
Double Trouble

The new dad now gets twice the amount of affection on Valentine's Day thanks to Benjamin and Wacha.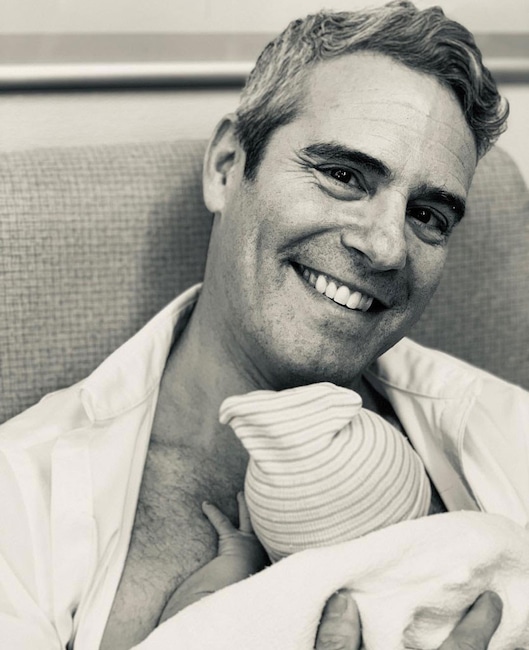 Instagram
He's Here!

"WOW! This is my son, Benjamin Allen Cohen… He is named after my grandfather Ben Allen. I'm in love. And speechless. And eternally grateful to an incredible surrogate. And I'm a dad. Wow."
Happy (?) St. Patrick's Day!
Don't miss E! News every weeknight at 7, only on E!