Katie Kauss / KDK Creative
Happy birthday, Eric Decker!
The former NFL player is turning 32 years old today and boy does time fly. We remember the days when Decker was newly married to Jessie James Decker and just starting their lives together back in 2013.
One reality show and three kids later, Decker is a full-on family man, amazing husband and still a total dreamboat. He might've retired from playing football, but he is still rocking an athletic bod and sweeping his wife off her feet, making fans all around the world jealous.
What's even more dreamy about the birthday boy however is his love for his family. Being the father to daughter Vivianne, and sons Eric Jr. and Forrest, is his number one priority these days and there is just something about a caring dad that is totally hot.
In honor of the former Eric & Jessie: Game On star's birthday we're looking back at his sweetest family moments thus far.
Whether its going all-in on his daughter's birthday party, or dressing up in matching family Halloween costumes, Decker's dad life is too adorable to handle.
He's been Captain Hook to his wife's Wendy, taken his children on the field during his NFL practice days and gave us parenting inspiration as his kids favorite human jungle gym for years.
If you want a little joy in your life today look no further than this fun Decker family gallery. Trust us, you'll love the birthday guy even more after scrolling through these cute snaps!
Instagram
Family Wife, Happy Life

"Loves of my life #feelingrateful," Jessie James Decker captioned this sweet photo of her kids and her husband Eric Decker.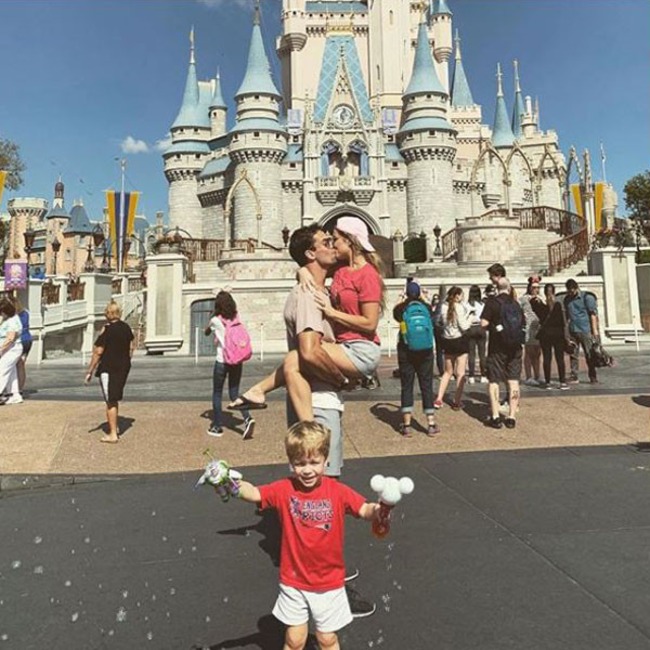 Instagram
Happiest Place on Earth

The Deckers visited Disneyland in February and despite trying to be romantic, the couple was photo-bombed by their son Eric Decker II.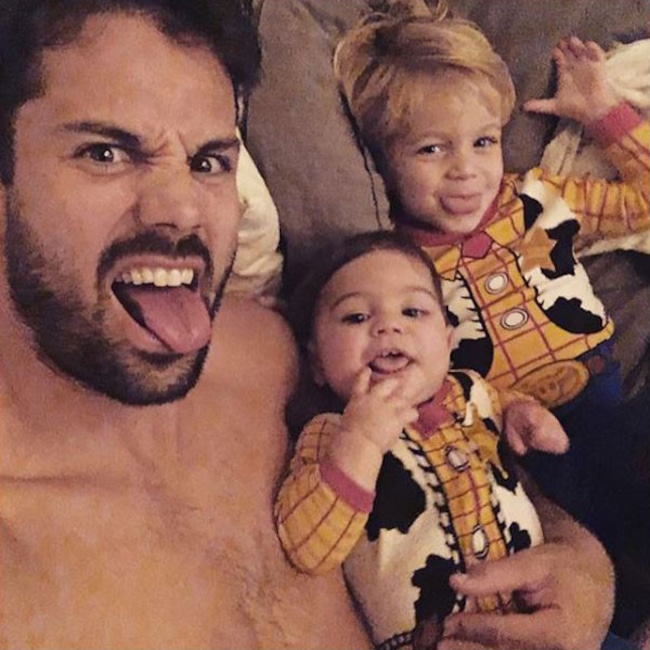 Instagram
Howdy, Partner

In January, the Decker boys cuddled up on the couch…dressed in their Woody pjs and watched some football.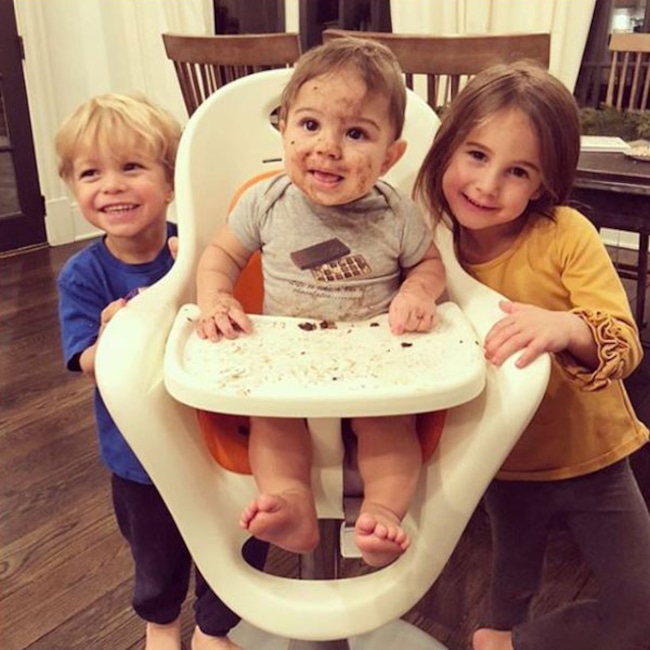 Instagram
Twas the Night Before

On Christmas Eve, the Decker kids got into a little mischief, but we still think they're cute.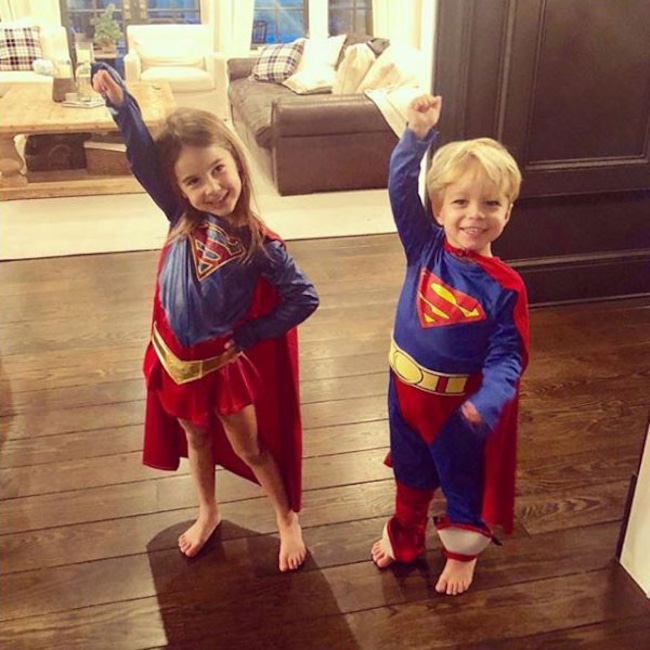 Instagram
Super Duper

Come on, could these two be any cuter?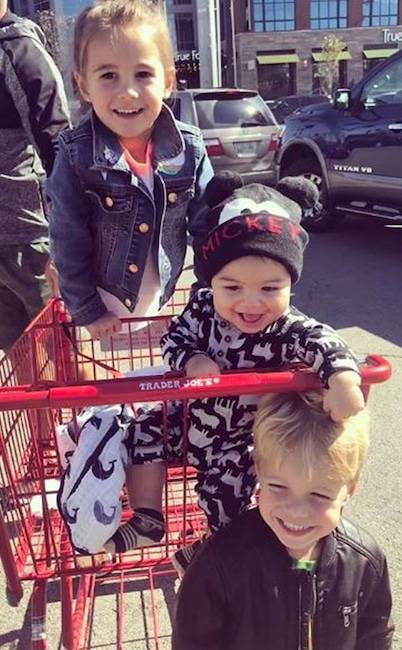 Instagram
Shopping Buddies

All three of the Decker kids including daughter Vivianne, and sons Eric and Forrest were all smiles while out at the grocery store in November 2018.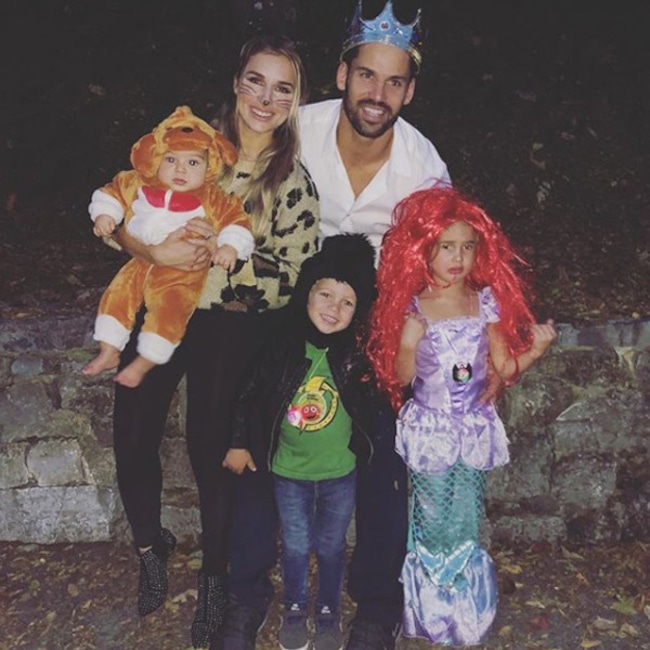 Instagram
Costume Crew

We are loving all of these adorable costumes from Halloween 2018.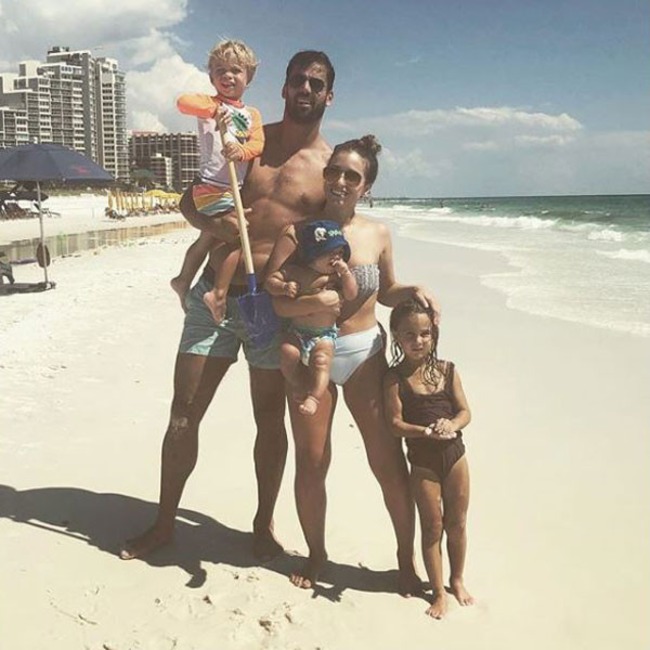 Instagram
Beach Bums

"My whole purpose in life #mifamilia," Jessie captioned this vacation snap from 2018.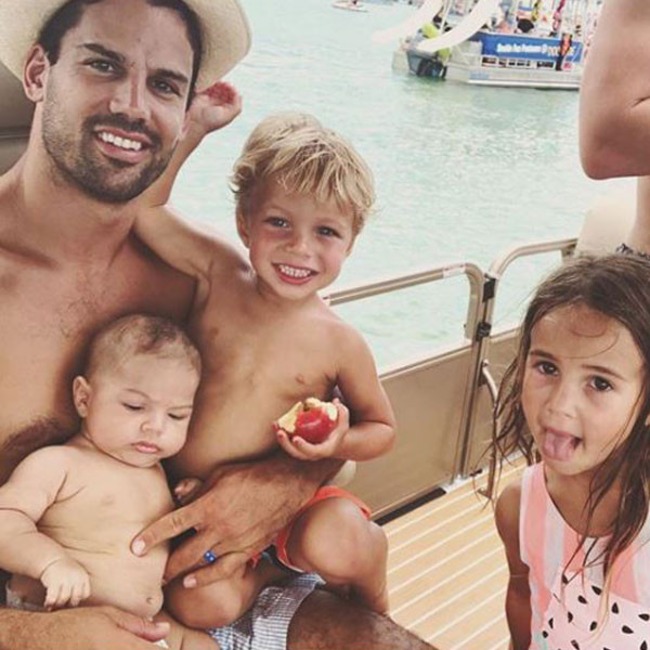 Instagram
Boat Days

What better way to celebrate 4th of July than hanging out on a boat with your sweet family?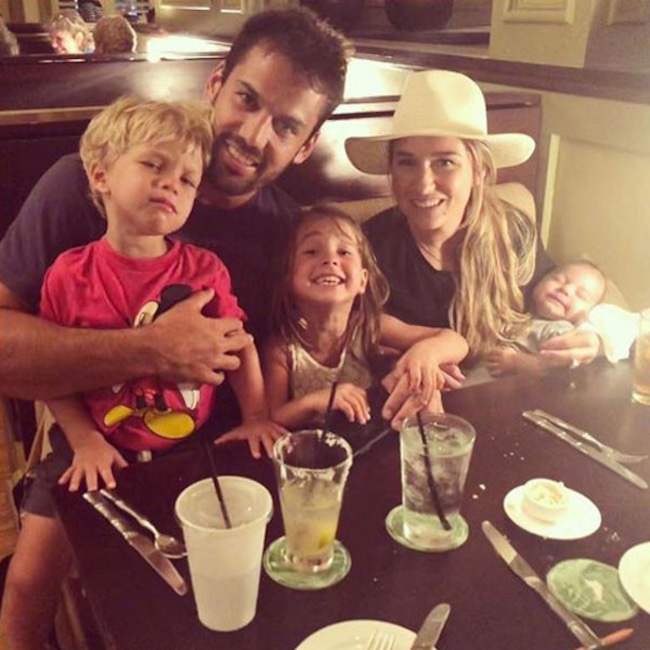 Instagram
Dinner Time

Not everyone was happy to take this photo, but that didn't stop mom and dad from posting it.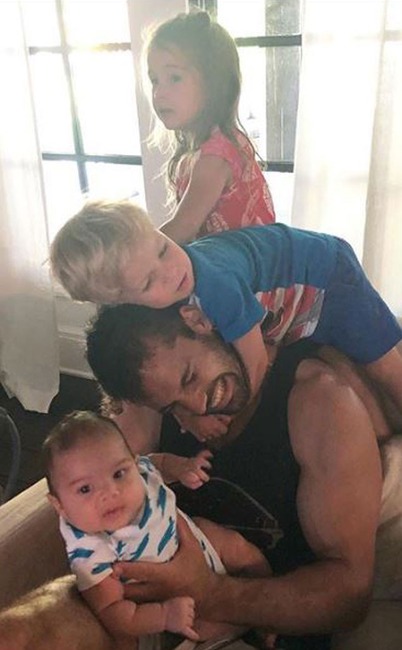 Instagram
Dad Pile

In June, Eric became a human jungle gym thanks to his little kiddos.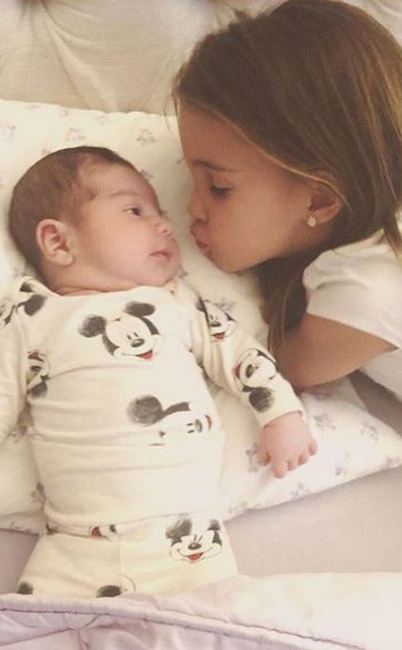 Instagram
Sibling Smooch

Vivianne clearly loves her little brother Forrest in this precious pic from April 2018.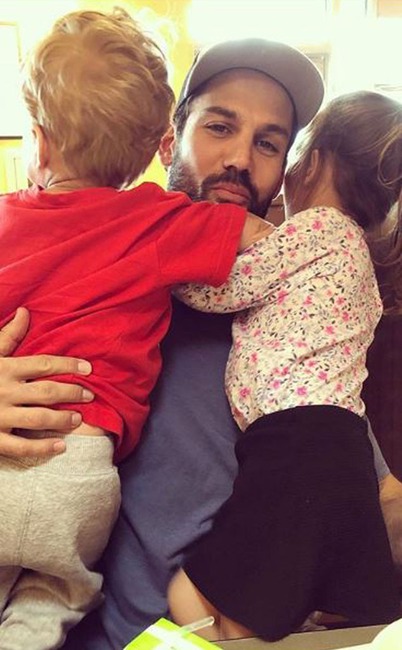 Instagram
Hugs For Days

The former football player is always ready to hug it out with his little munchkins.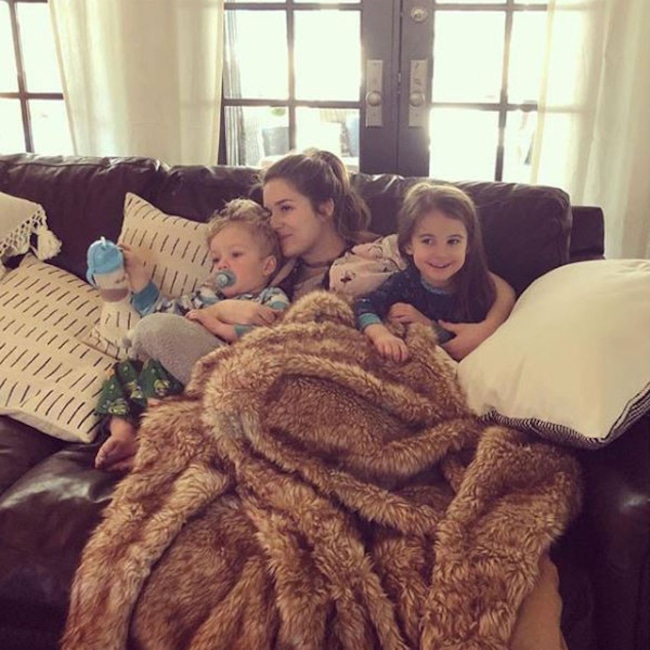 Instagram
Mommy's Little Helpers

Even though Jessie was sick in this photo, she had her two oldest kids to keep her spirits high.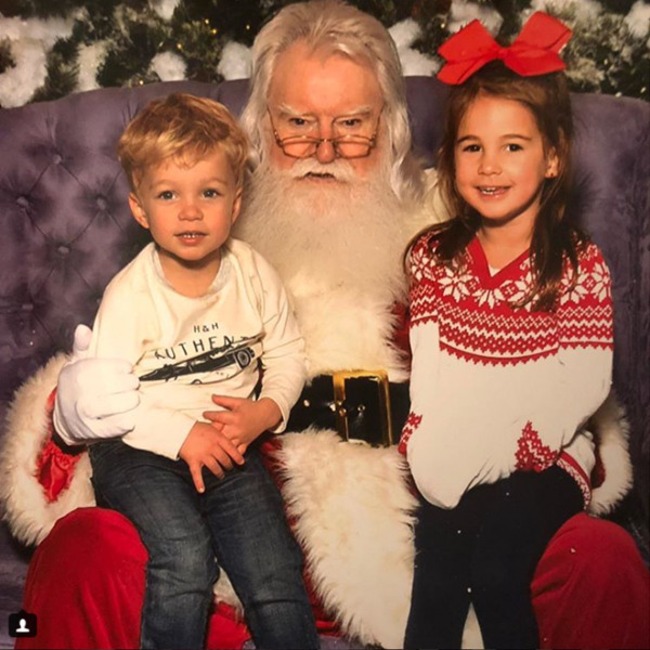 Instagram
Santa Babies

In December 2017, the two oldest Decker kids had a big smile when they met Santa.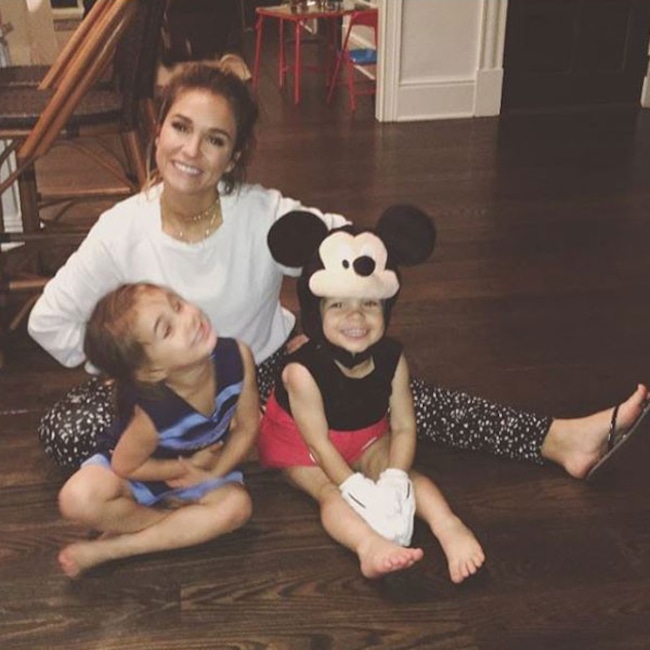 Instagram
Mickey Munchkins

Getting ready for Halloween is so much more fun when someone is wearing a Mickey Mouse head!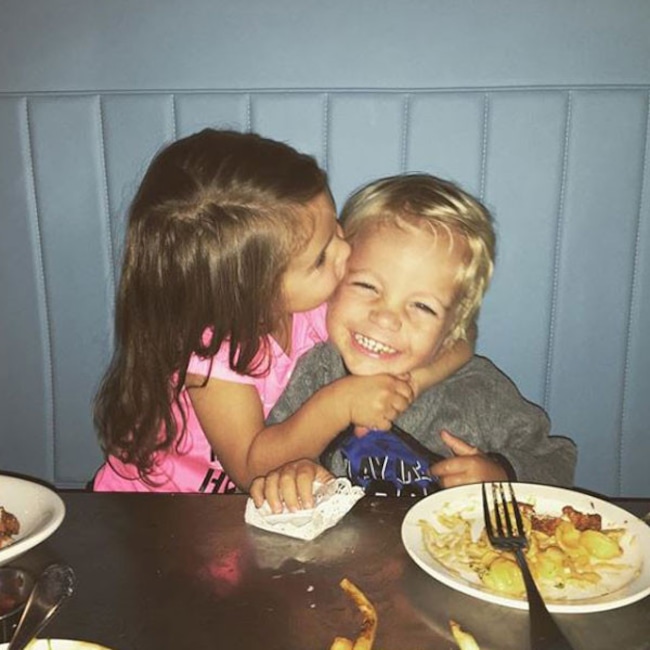 Instagram
Love You

Aw, our hearts are so full looking at these two.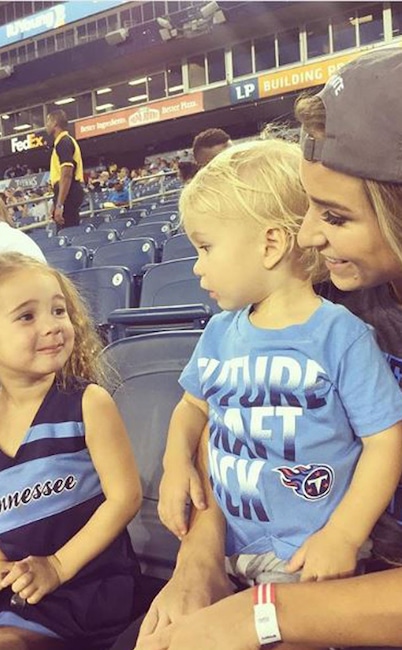 Instagram
Titans Talk

The country singer looked adorable as she waited to watch her husband's first game as a Tennessee Titan with her kids in August 2017.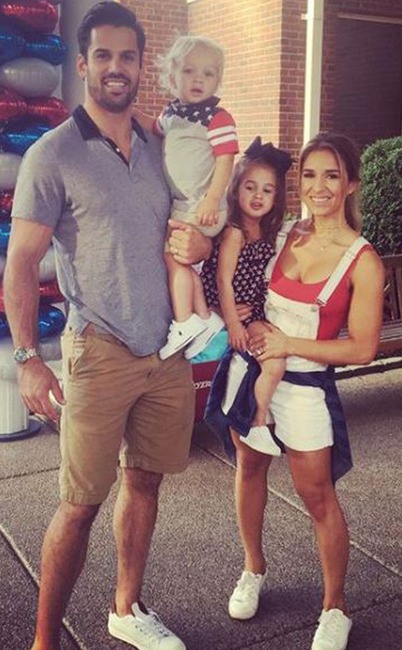 Instagram
Red, White & Babies

The award for most patriotic family has to go to the Deckers.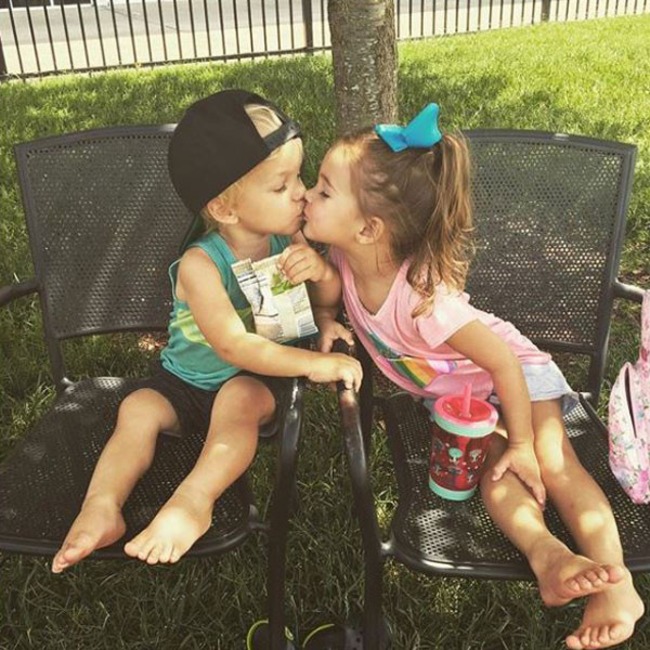 Instagram
Kiss Kiss

Kisses and cuddles are what these two are best at and it's so freaking cute.
Rick Diamond/Getty Images for City Of Hope
Baseball Buds

Vivianne got up on her dad's shoulders as the couple participated in a charity event in Tennessee in 2017.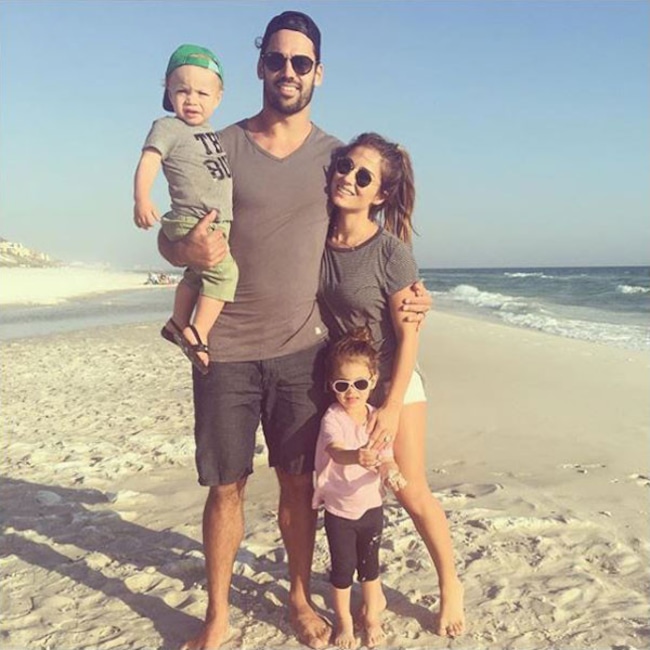 Instagram
Fab Four

"My wolf pack!" Jessie wrote alongside this photo of her family of four back in March 2017.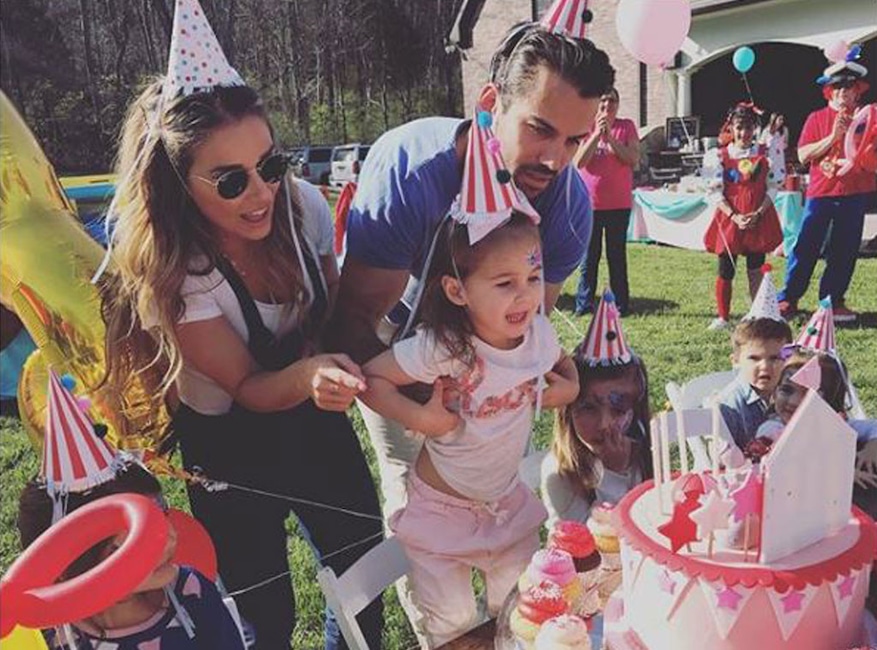 Instagram
Birthday Girl

This party looks like a blast and we officially want to be invited to the next one.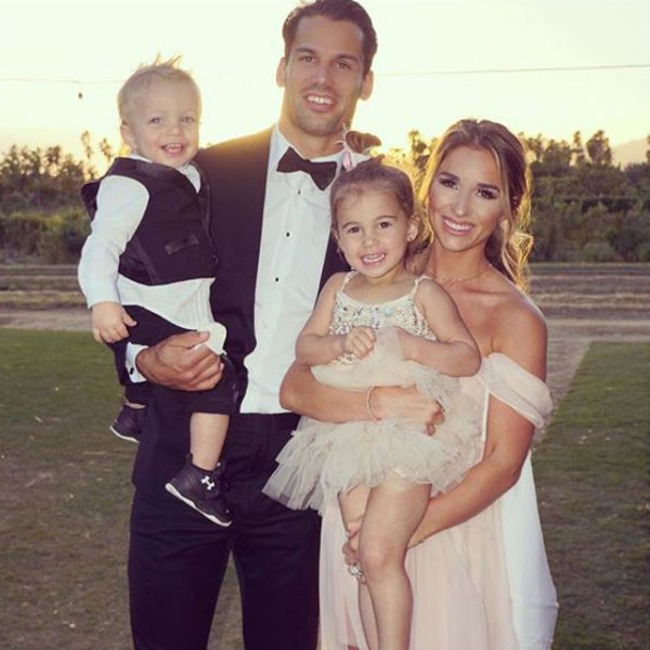 Instagram
Wedded Bliss

Before the Deckers were a family of five they were hitting up weddings as a squad of four and looking good while doing it.
Instagram
Finding Neverland

For Halloween in 2016, the fun family dressed up as characters from Peter Pan and they totally nailed it.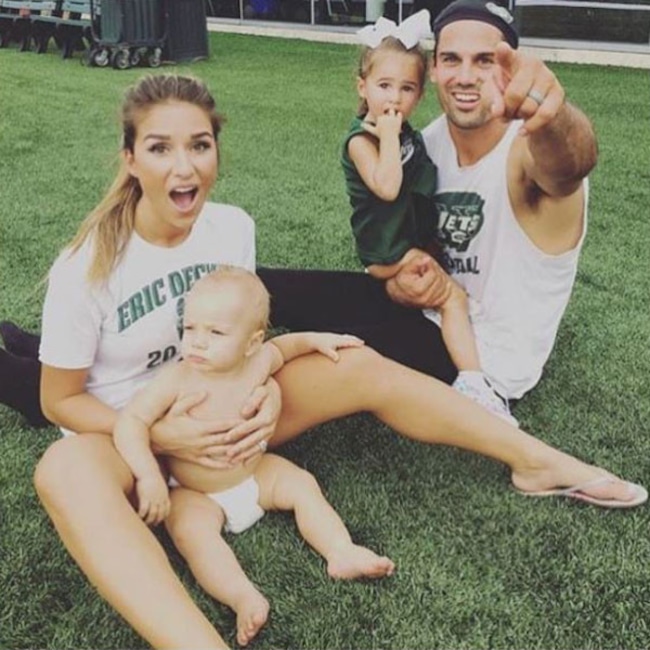 Instagram
J-E-T-S

Ahead of Eric's 2016 season with the New York Jets, his family joined him at practice and we got this sweet photo as a souvenir.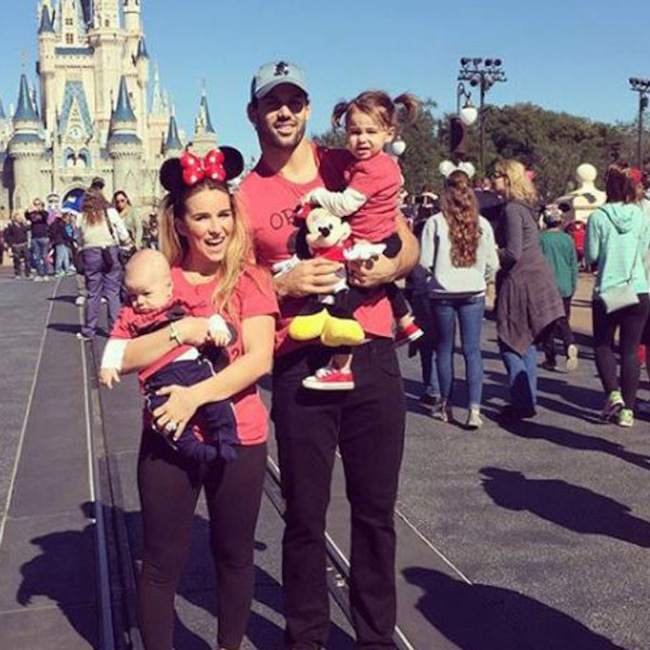 Instagram
Disney Darlings

There's nothing quite like a family day at Disneyland.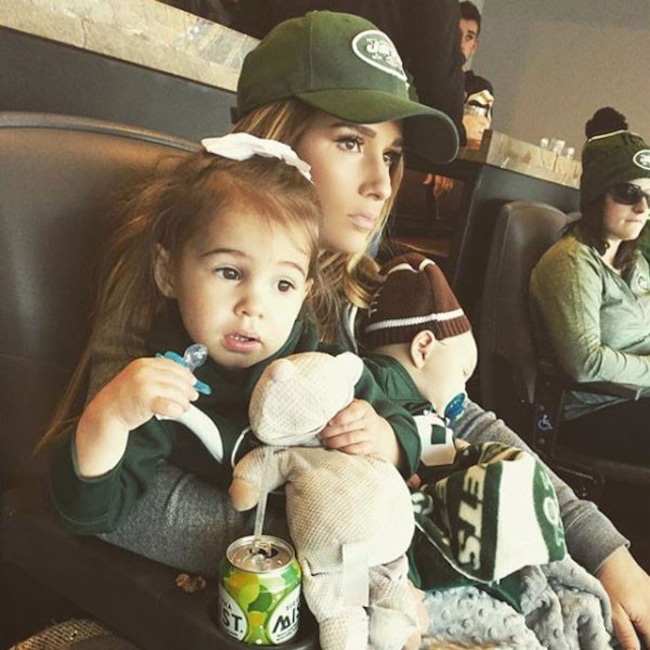 Instagram
Biggest Fans

Back in November 2015, the super mom and her two little ones enjoyed watching their main man dominate on the football field.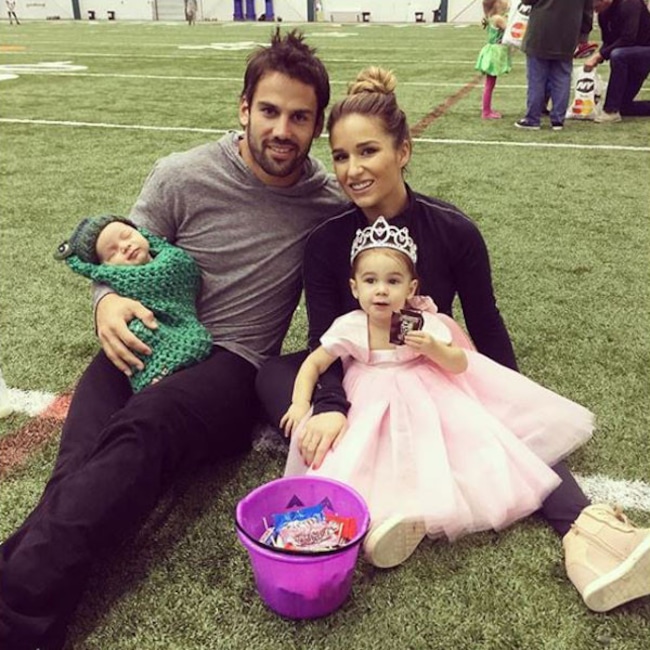 Instagram
Candy Crew

For Halloween in 2015, these two kids dressed as the princess and her frog and we don't have words!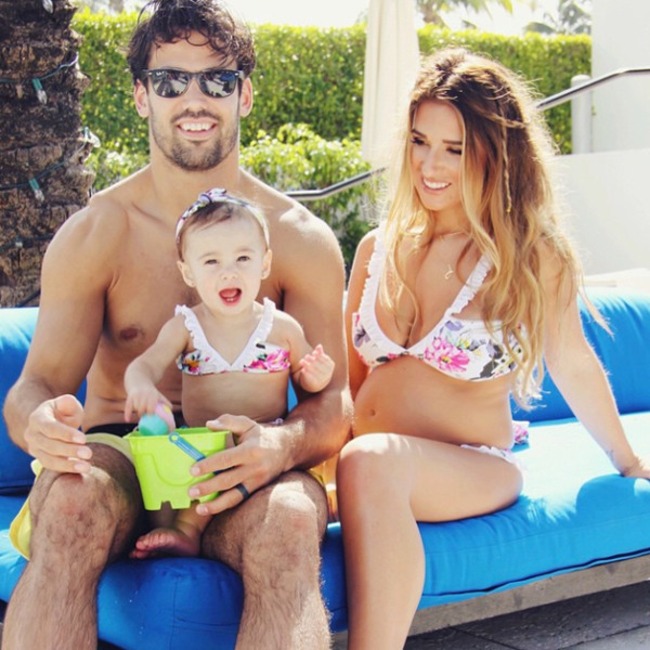 Instagram
Bikini Babes

Before they had their first son, Eric's life was all about his girls and he was totally good with that.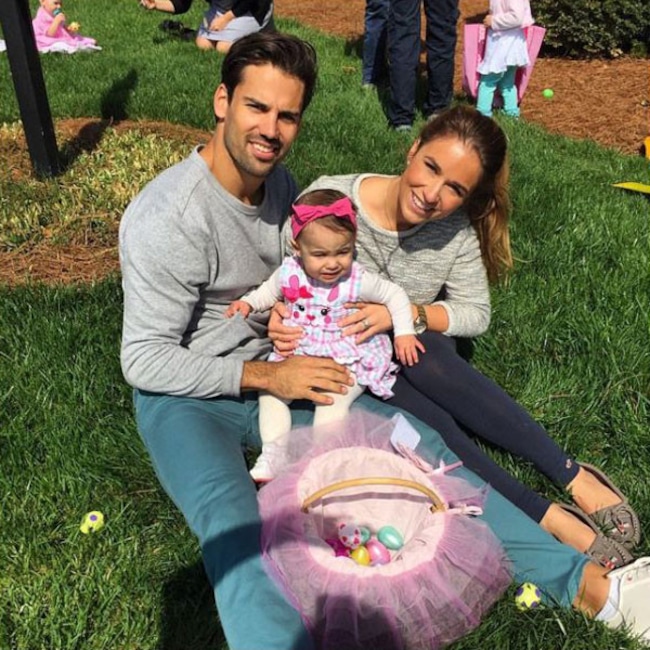 Instagram
Easter Bunny

Easter 2015 was egg-cellent for the family of three.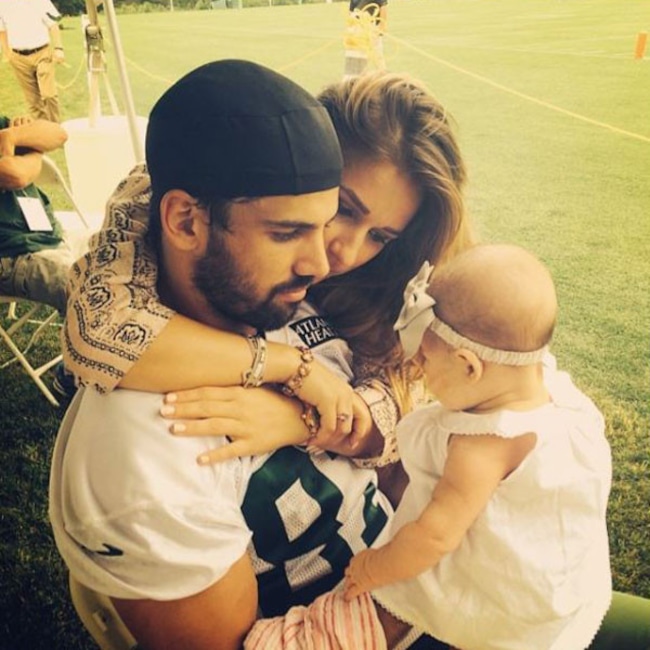 Instagram
Daddy's Girl

Baby Viv's first practice back in 2014 was so memorable for the new parents.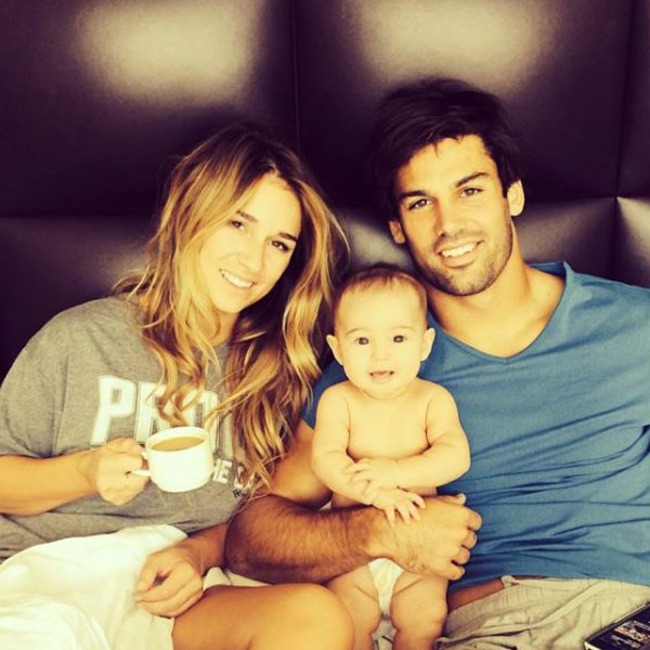 Instagram
The Three Musketeers

In 2014, the happy couple became parents to Vivianne and their smiles say it all.