Chance the Rapper is going to be a daddy times two!
His wife Kirsten Corley is happily sharing the news that she and Chance are expecting their second child on Instagram. With the sea as the background, the newlywed poses in a yellow bikini with her hand delicately cradling her growing baby bump, with the caption: "Oh yeah, we're pregnant."
Chance has yet to share the good news with his fans on social media, but who can blame him when he is in the midst of a romantic honeymoon with his wife?
Over the weekend, the rapper wed his longtime girlfriend in a grand wedding at the Pelican Hill resort. Family and friends like Kanye Westand Kim Kardashiangathered to celebrate the newlyweds, who later jetted off to a seaside location for a romantic honeymoon.
The fairy tale nuptials were made even sweeter by the presence of their 3-year-old daughter Kensli, who is going to be a big sister in just a few months!
To see some of Kensli's cutest moments with her mom and dad, check out the gallery below!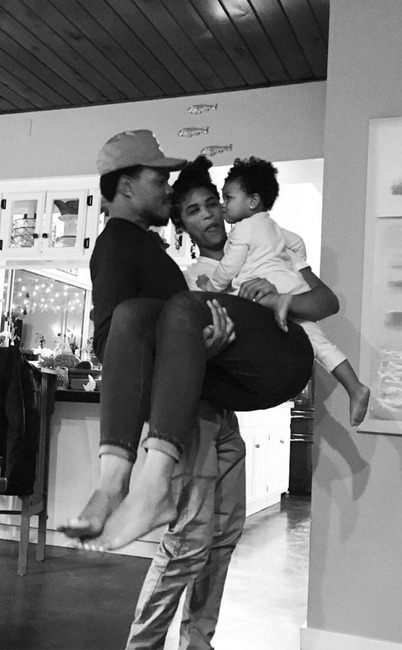 Chance the Rapper/Instagram
Three Peas In a Pod

"No matter what we are, we're always family," the rapper says alongside a candid photo.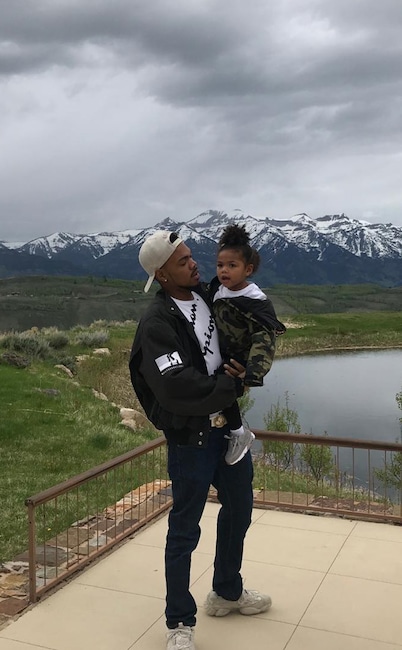 Chance the Rapper/Instagram
Daddy & Me

Kensli clearly has her dad wrapped around her itty bitty finger.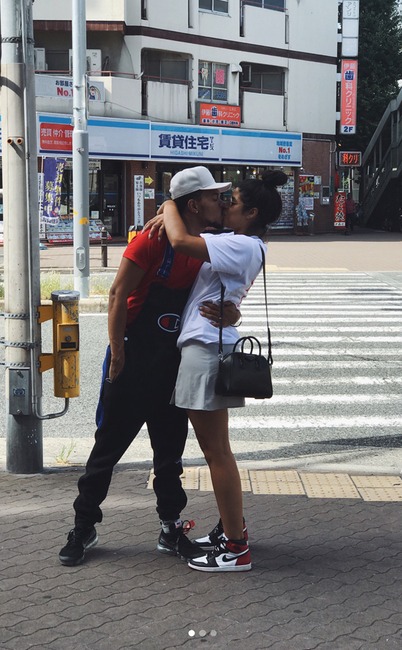 Chance the Rapper/Instagram
Head Over Heels

It was truly love at first sight when he met "the prettiest girl I ever seen" at the age of nine.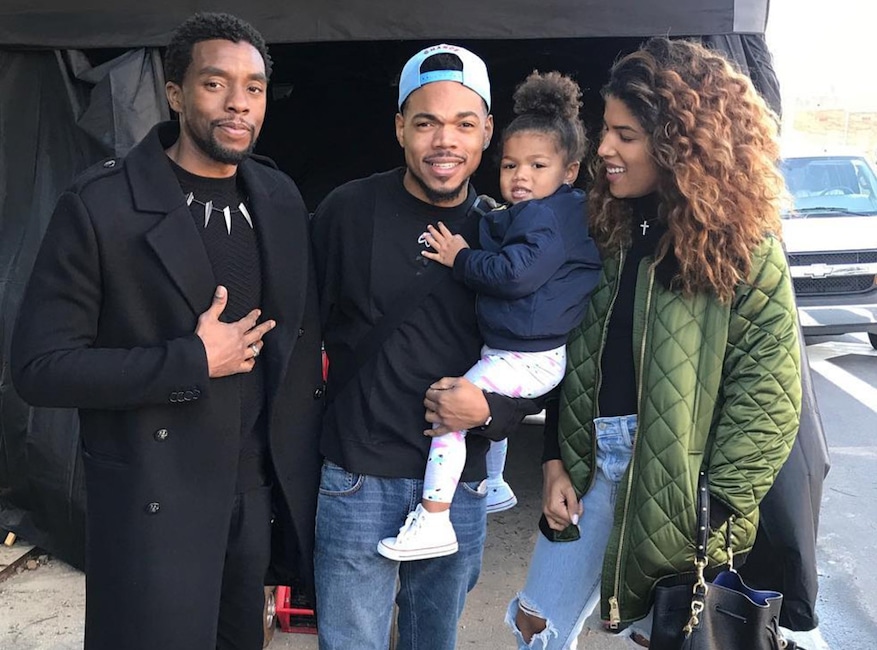 Chance the Rapper/Instagram
Wakanda Forever

Kensli has no reason to fear anything when her mom, dad and the Black Panther star around.
Chance the Rapper/Instagram
Divine Love

"Thank you Father, I know your grace so well through this woman," Chance captions the photo of him and his bride.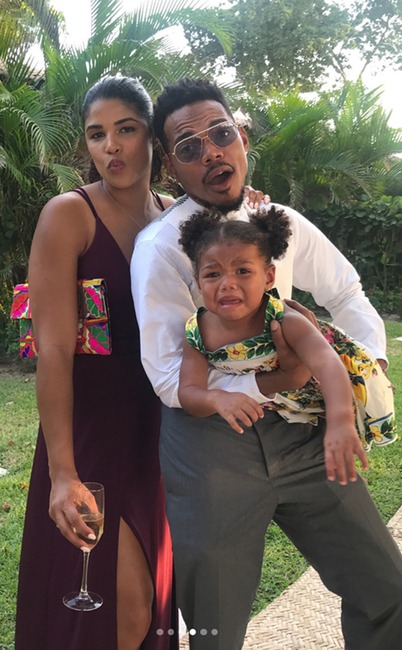 Chance the Rapper/Instagram
Say Cheese!

In honor of Kristen's birthday, Chance shared a photo reel of his favorite moments with the bride-to-be, which he captions: "From the beginning beginning to the end end. You are my oldest and best friend. You are responsible for everyone of the most wonderful things in my life. I'm forever grateful that God made me find you, and even more grateful that you made me find God. Forever and ever babe."
Chance the Rapper/Instagram
On the Shoulders of Giants

The rapper and his daughter are thick as thieves.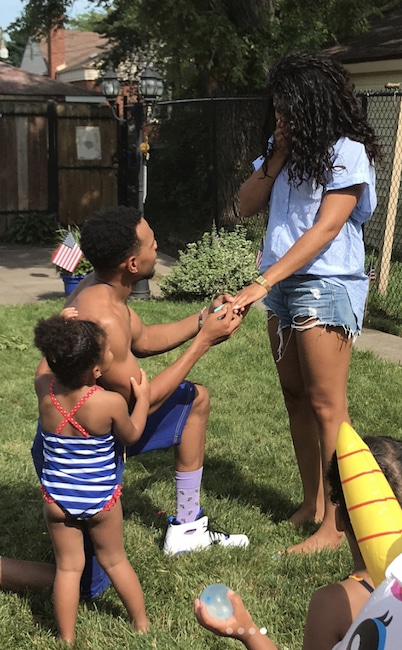 Instagram
Making Things Official

She said yes! The hip hop star proposes to his leading lady during a Fourth of July family gathering in 2018.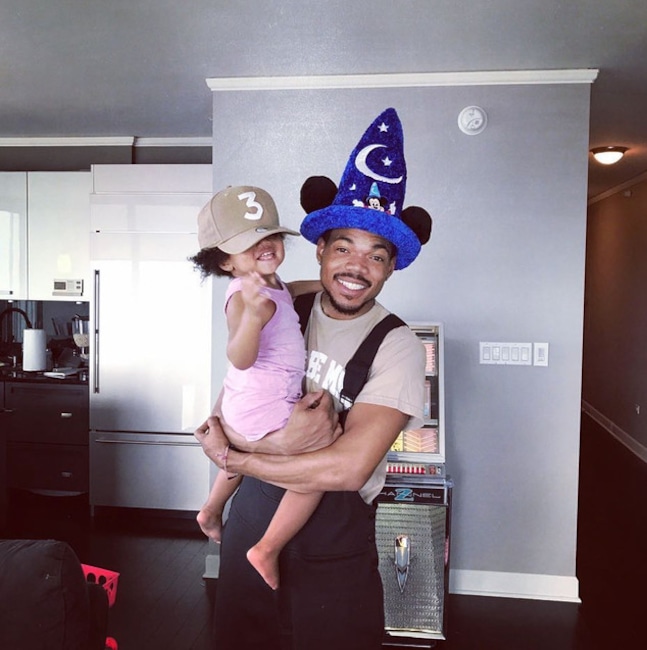 Instagram
Like Father, Like Daughter

Little Kensli rocks her proud pops' signature "3" cap.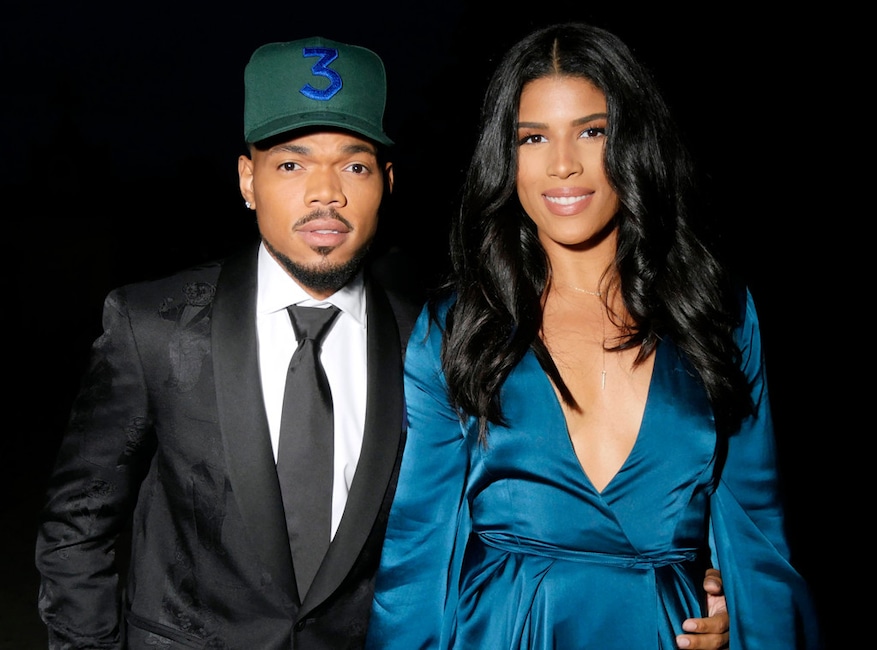 Swan Gallet/WWD/Shutterstock
Too Fly

Chance and Kirsten get glitzy for a night out during New York Fashion Week in 2018. 
Congratulations to Kirsten and Chance!
Don't miss E! News every weeknight at 7, only on E!