The Bachelorette has already started handing out roses. ABC announced Hannah Brown will be the star of season 15 of the hit reality show.
The 24-year-old was born and raised in Tuscaloosa, Alabama and has a degree in communications but works as an interior decorator. She was Miss Alabama in 2018. Hannah, who came in seventh on Colton Underwood's season of The Bachelor, met some of her contestants during the live Bachelor season 23 finale. And what do we know about these men? From the episode, not a lot. From sleuthing? A little more.
ABC
Hannah and Her Men

Season 15 of The Bachelorette kicks off on Monday, May 13, but you don't have to wait that long to meet Hannah Brown's potential companions. She met five during The Bachelor finale.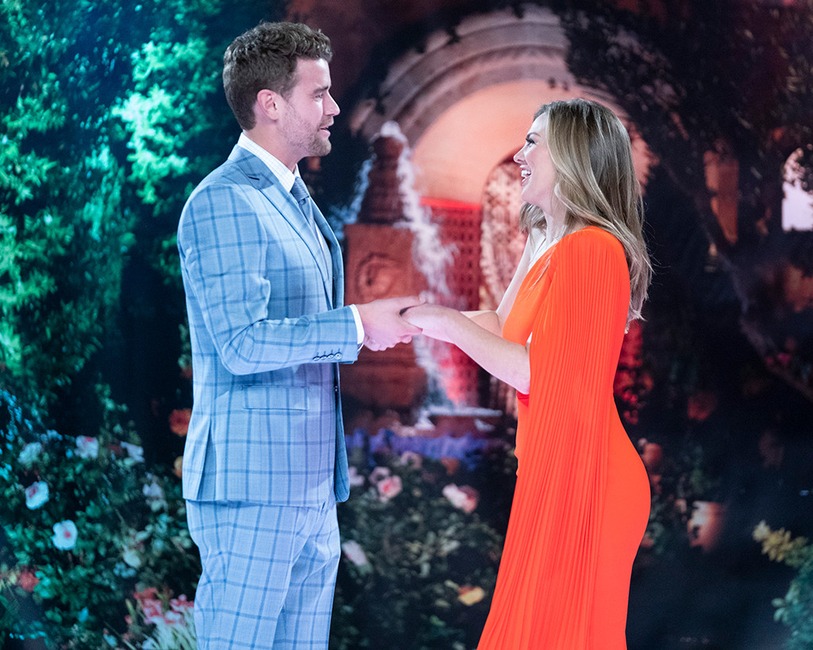 ABC
Luke S.

The Bachelor franchise loves having contestants with the same names. Luke S. is also on private, because of course. He used to work in government.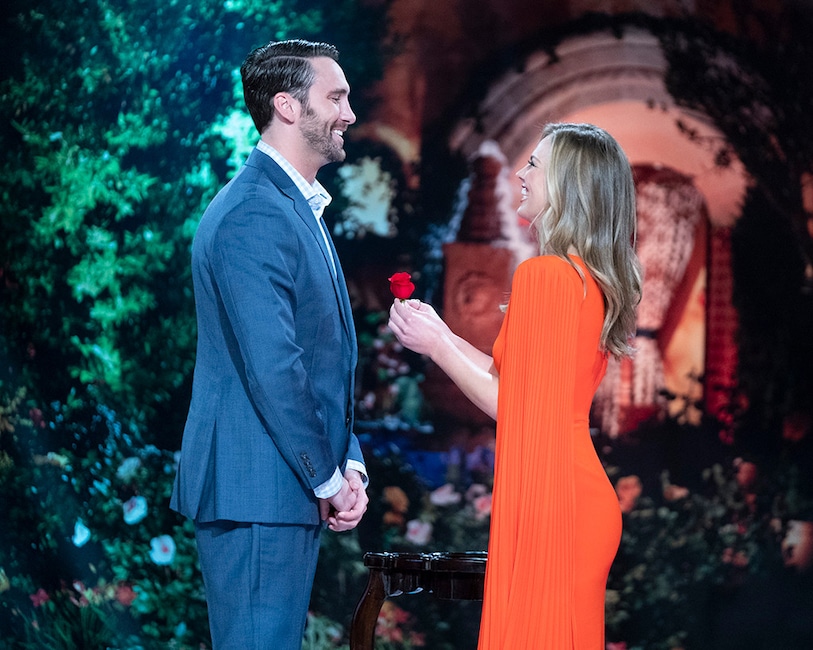 ABC
Cam

The man who presented Hannah with a rap hails from Texas. Cam's also on private. His Instagram bio reads "Good Vibez Only" with fingers giving the peace sign emoji. He also got the first rose.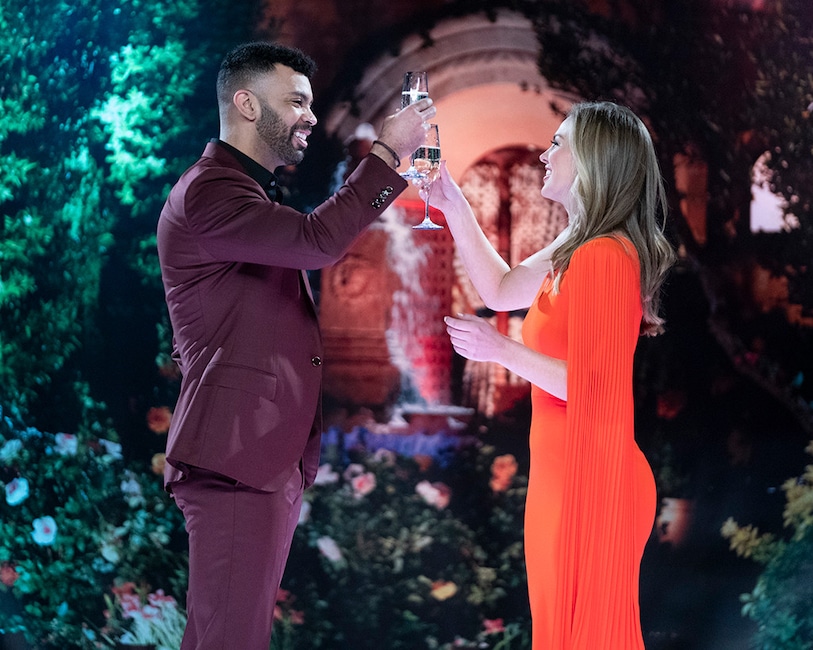 ABC
Dustin

Dustin gave a toast, despite claiming to be bad at toasts. Another private Instagram user, Dustin is a model.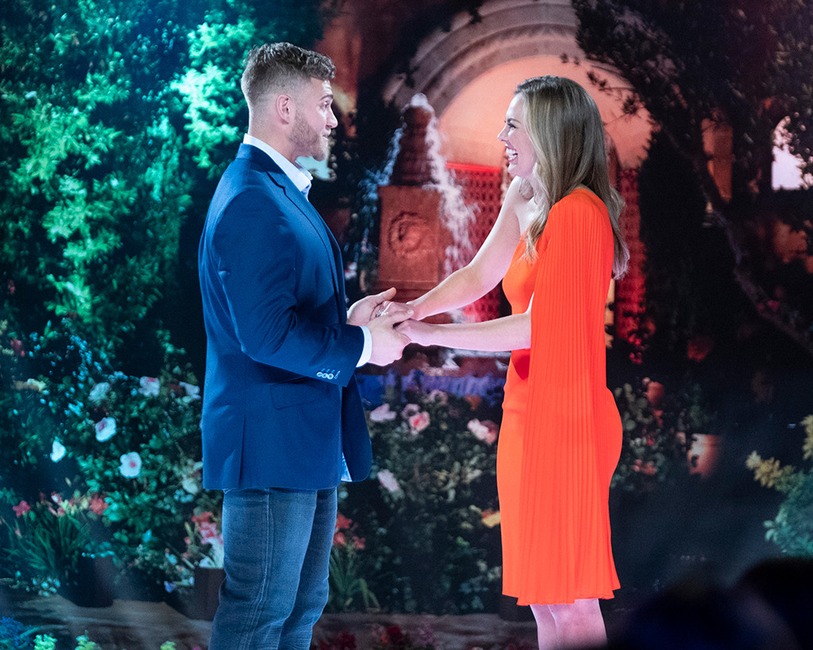 ABC
Luke P.

Luke said he really wanted Hannah to be The Bachelorette…and got his wish. His Instagram appears to be private now, but his bio says, "Jesus + Nothing = Everything" and "Philippians 4:13″ with a flexing emoji, face with sunglasses on emoji and thumbs up emoji."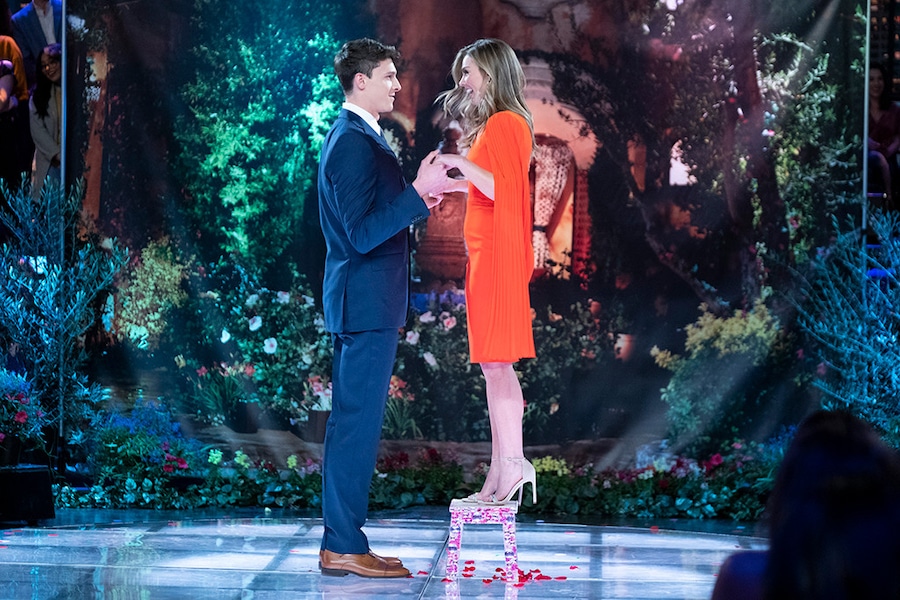 ABC
Connor

Connor presented Hannah with a stool, so they could be on the same level. He's on private, but lives in Dallas and reportedly works for Goldman Sachs.
Ahead of The Bachelorette season 15 premiere, Chris Harrison will revisit some of the most memorable dates and moments from The Bachelorette history ahead of a reunion filled with surprises. Bachelorette Reunion: The Biggest Bachelorette Reunion in Bachelor History Ever (get what they're doing with the name?) will air as a two-hour special on Monday, May 6 at 8 p.m. on ABC.
Season 15 starts Monday, May 13 at 8 p.m. on ABC.
Don't miss E! News every weeknight at 7, only on E!