Paging Peter Parker! Or should we say Colton Underwood?
The Bachelor's leading man and his girlfriend/love of his life/fiancée sometime soon Cassie Randolph are fresh off the show's dramatic two-night season finale and are now traipsing around the country on a variety of press tours. From Jimmy Kimmel Live to Good Morning America, Colton and Cassie are taking their love on the road and letting it be known. 
Now that the show is officially over, these two lovebirds can officially let their affections sing. There was about a four month span between the time filming ended and the finale aired on TV, which meant Colton and Cassie had to keep their relationship on the down low, which is typical for all Bachelor and Bachelorette winners. The show brings them together for some getaways, which are known as "happy couple weekends." Lest we forget it was during one of these specific weekends that Arie Luyendyk Jr. surprised Becca Kufrin and broke up with her in a raw, emotional and tearful segment.
But we digress.
These "happy couple weekends" must be stealth so the results won't be spoiled for the rest of Bachelor Nation and its dedicated band of followers.
The 27-year-old and his lady have been posting PDA-filled pics nonstop on social media since they were finally allowed to step out in public together. They're also giving their many followers a glimpse into some of their disguises that they put on during their secretive meet-ups. 
As a warning, they do involve some fake facial hair.
The 23-year-old tweeted a photo of one of their looks, which could throw anyone off at first glance. Cassie wore a black Victoria Sport beanie and red sunglasses that looked like they came straight out of Bella Hadid or Gigi Hadid's closet. Cassie also wore a white zip-up under a black coat and voilà! 
Their names for each other were apparently Peter Parker and Mary Jane. Aww!
Colton, too, changed up his look head-to-toe. Then again, putting on a shirt and placing him outside a shower could be just as effective. Colton seemed to draw on some brown facial hair (even though he already has some) and covered his face with John Lennon-esque round sunglasses and a red hat. He wore a University of Minnesota zip-up sweatshirt to really complete the look.
"Introducing you to Peter Parker and Mary Jane…has anyone spotted these 2 around HB before?" Cassie wrote on Twitter.
It turns out "Mary Jane" had a few different hair colors as well. While she kept her hair blonde in one photo, Colton posted a picture of her where she's wearing a black wig.
"MARY JANE. You are cute," he tweeted.
On Tuesday night after the finale, Colton shared a picture of them kissing on a bed and professed his love even more. "You are the most incredible person whom I have ever met, you have the kindest soul and the sweetest heart. You changed my life for the better and made this year the best year of my life," he captioned the romantic image.
Cassie has followed suit and praised her beau for showing her "the purest, strongest love that any girl could ask for." And yes, she would  jump a fence for him.
The happy couple agreed on the show that they wanted to "take things day by day" and  that meant no proposal…yet. Bachelor and Bachelorette fan Jimmy Kimmel gifted Cassie and Colton with their own Neil Lane diamond engagement ring even though Colton may not be needing it just yet.
Take a look at some of their cutest couple moments in the gallery below.
ABC/John Fleenor
The Look of Love

Here comes the happy couple! Colton and Cassie bask in their post-Bachelor bliss during the finale.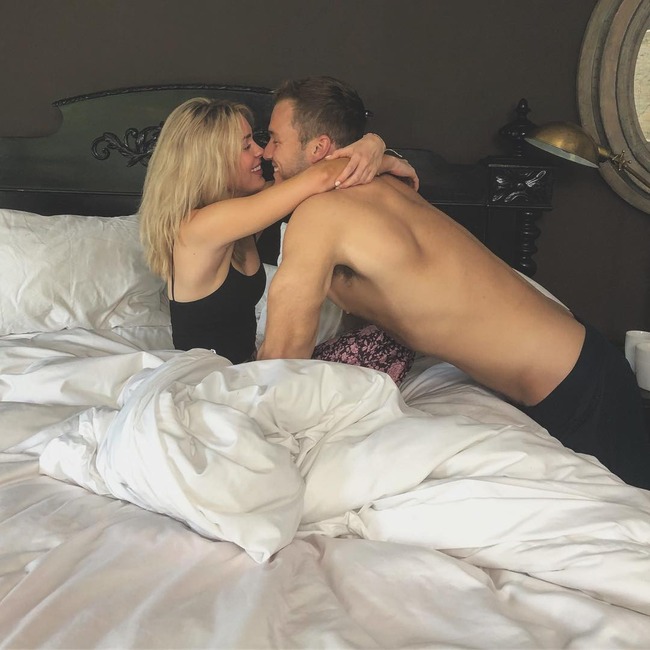 Instagram
Ooh La La

Shortly after the finale of The Bachelor airs, Colton takes to Instagram with the following tribute to his leading lady: "I have my best friend. I have my girlfriend. I have my future fiancé. I have my future wife. But most importantly I have you."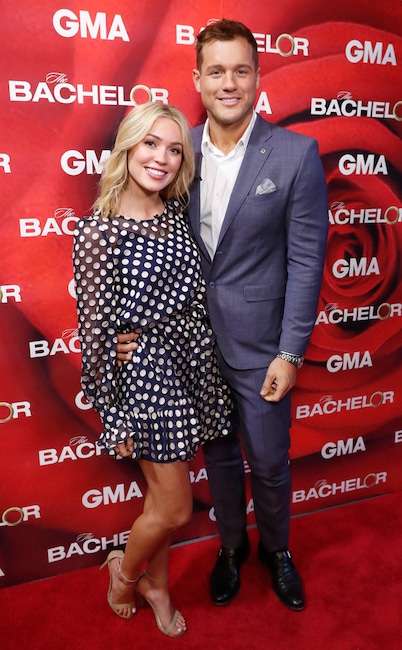 ABC/Lou Rocco
Happily Ever After

The couple stops by Good Morning America to discuss their journey of finding love.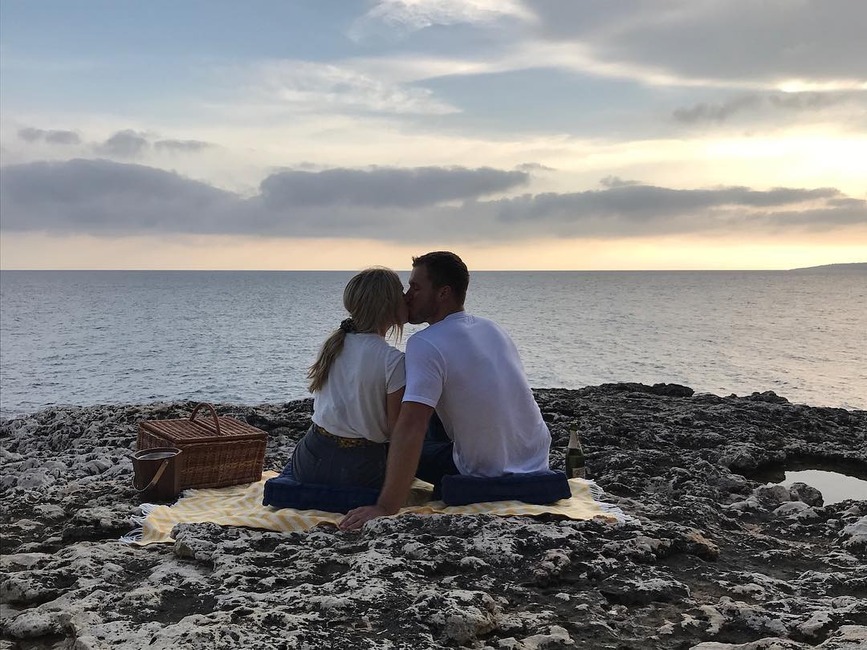 Instagram
First of Many Sunsets

Cassie takes to Instagram with a heartfelt message about her experience on The Bachelor, writing alongside this sweet image, "Thank you for the opportunity to share with you all a glimpse into some of the most pivotal moments of my life."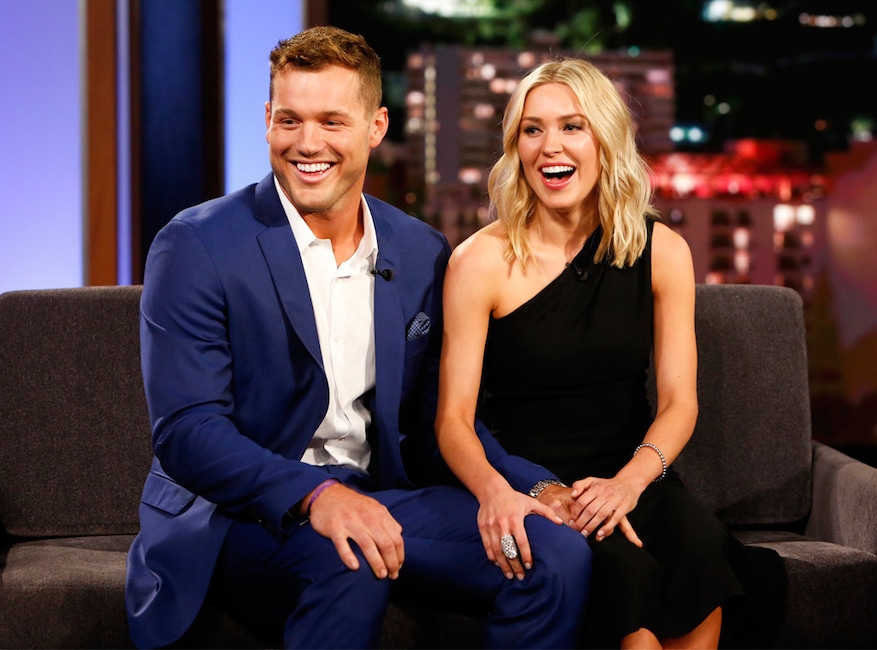 ABC/Randy Holmes
All Smiles

The reality TV stars sit down with Jimmy Kimmel for a conversation about their time on The Bachelor.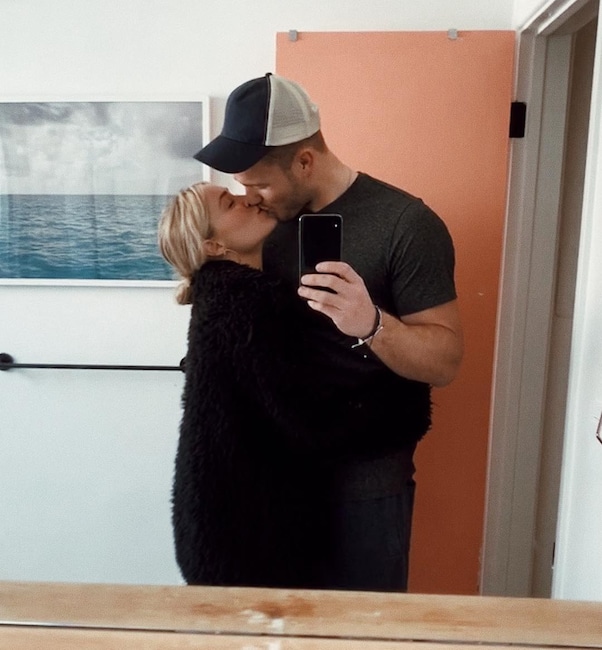 Instagram
Mwah!

"The last 4 months," Cassie penned on Instagram, "just focusing on 'us' have been amazing and you have become my best friend. You have shown me the purest, strongest love that any girl could ask for. You jumped a fence, took a risk, and challenged the 'rules' to fight for us. I can't even begin to describe how lucky I feel to have you by my side."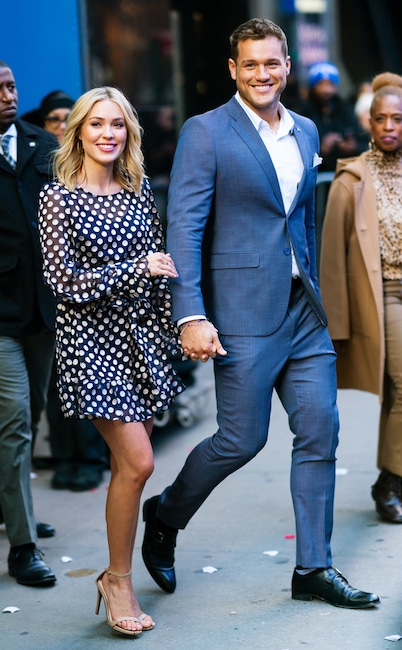 Jackson Lee/GC Images
Hit the Town

Colton and Cassie hold hands as they step out in New York City.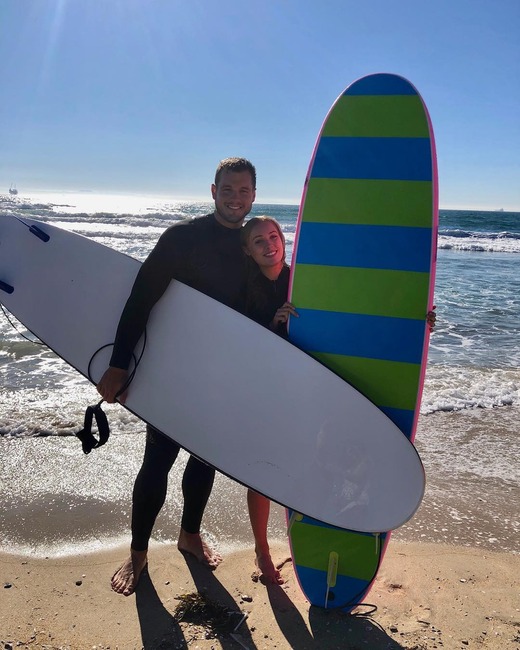 Instagram
Hometown Honeys

Hang ten! The pair catch a wave during a visit to Cassie's hometown in Huntington Beach, Calif.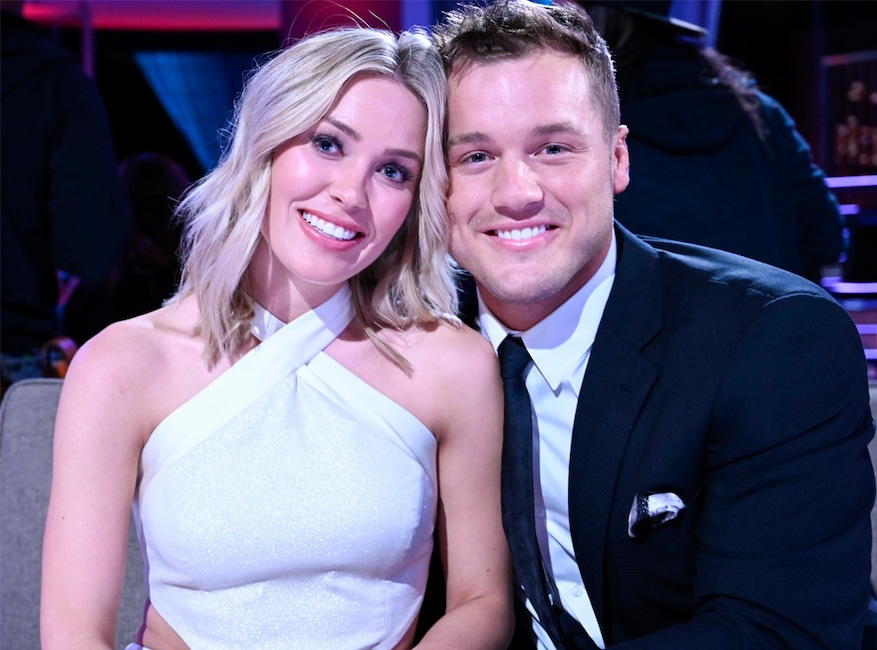 ABC/John Fleenor
You & Me

Their expressions say it all!
Here's to retiring the wigs and Peter Parker-Mary Jane disguises. Congrats!
Don't miss E! News every weeknight at 7, only on E!