Frazer Harrison/Getty Images
Just months ago, college was a different kind of public conversation for William H. Macy. 
The actor's famous wife, Felicity Huffman, was arrested and taken into custody in Los Angeles on Tuesday morning on charges of alleged conspiracy to commit mail fraud and honest services mail fraud. The charges stem from a massive college admissions scheme allegedly involving dozens of defendants, including fellow actress Lori Loughlin, that aimed at getting students admitted into reputable colleges. 
"Beginning in or about 2011, and continuing through the present, the defendants—principally individuals whose high-school aged children were applying to college—conspired with others to use bribery and other forms of fraud to facilitate their children's admission to colleges and universities in the District of Massachusetts and elsewhere, including Yale University, Stanford University, the University of Texas, the University of Southern California, and the University of California—Los Angeles, among others," an FBI affidavit stated. 
"Huffman and her spouse made a purported charitable contribution of $15,000 to KWF [Key Worldwide Foundation] to participate in the college entrance exam cheating scheme on behalf of her oldest daughter," the affidavit further alleged. "Huffman later made arrangements to pursue the scheme a second time, for her younger daughter, before deciding not to do so."
Macy, her husband of more than 20 years, was not charged. 
As the breaking news made headlines on Tuesday, an interview Parade published with Macy in January resurfaced with a focus on his comments about his daughter's college applications.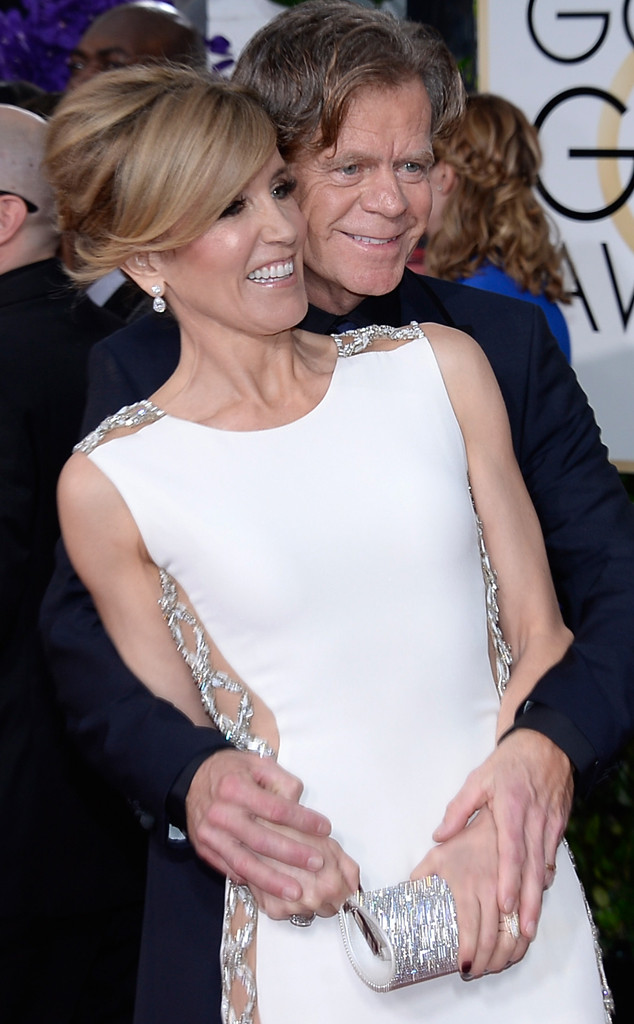 Kevork Djansezian/NBC/NBC via Getty Images
"She's going to go to college," he told the magazine of his 18-year-old firstborn daughter, Sofia Macy, who he said is currently enrolled in a performing arts high school in Los Angeles. "I'm the outlier in this thing. We're right now in the thick of college application time, which is so stressful. I am voting that once she gets accepted, she maybe takes a year off."
The actor continued, "God doesn't let you be 18 twice. I know from casting, if you need a 25-, 26-year-old actress, there are a lot of them out there and they're really good. But if you need a 15-, 16-year-old actress, it's tough. Sofia looks young. I think this is an opportunity for her. But it's just my opinion, and we'll see what she wants to do, what Felicity thinks and how the chips fall."
As for the couple's second daughter, 16-year-old Georgia Macy, "She's interested in politics, political science and pursuing that," Macy told the magazine. "She's in a very academic school and killing it."
The proud dad had nothing but praised for his kids. "My daughters are extraordinary women," he said. "They're really a joy. They're both thriving. They've got a life ahead of them, but you can exhale a little bit. They're 16 and 18 years old, and they're good people."