After a single round of games, last week's Power Rankings rested on an foundation made of mostly air reinforced by preconceived notions. Who can say who's the best in MLS after a single week of results? Depending on last year's finish wasn't entirely advisable since there's just so much we don't know about new coaches, new players and new tactics.
With two rounds of games in the books, the foundation is set. The rankings are now unimpeachable, from now until the end of the season. One hundred-eighty minutes it more than enough to decide who's good, who's bad and who could use another signing or two.
Unimpeachable.
Previous rankings: Week 1
1. LAFC (2 wins, 0 draws, 0 losses)
Previous ranking: 3

Next MLS match: Sunday, March 17 at NYCFC (3 p.m. ET)
The romp LAFC executed over the Timbers at Banc of California Stadium felt like an early season marker laid down by a team that wants to challenge for every trophy available this season. The effort was led by Carlos Vela, who made Portland look silly with three assists and a goal. Future opponents might want to consider hiring a warlock to counter whatever magic the Mexican star possesses in that left foot.
Previous ranking: 2

Next MLS match: Saturday, March 16 at Chicago (1 p.m. ET, ESPN+)
The Sounders win over Colorado was mostly over by the time the Sounders faithful finished their first Viking clap. Seattle was out to a 2-0 lead inside of eight minutes off of goals by Kelvin Leerdam and Raul Ruidiaz and never looked threatened by the Rapids. Ruidiaz looks poised for a monster season, something we should have seen coming after last year's second half run.
Previous ranking: 1

Next MLS match: Saturday, March 16 vs. Real Salt Lake (8 p.m. ET, ESPN+)
Getting out of the Bronx with a point is nearly magical considering the horrific field conditions at Yankee Stadium and NYCFC's numerous chances to fire home a winner. With Rooney and Acosta together for a full season — maybe? — DCU is a better team than it has been in years. Throw Bill Hamid's headstand routine between the posts on top and who knows how good they'll be.
Previous ranking: 4

Next MLS match: Sunday, March 17 at Colorado (9 p.m. ET, ESPN+)
Kansas can be a bit windy. Windy enough to knock a man down on occasion, if the circumstances are right. It was lucky for Sporting Kansas City that a gust strong enough to do just though arrived in the ninth minute of their match against the Union, sending Gianluca Busio to the turf and leading to a penalty that send SKC its way to a home victory in Week 2.
Gyasi Zardes' two goals and a Zack Steffen penaty save gave Columbus Crew a 2-0 at Gillette Stadium over 10 man Revs.
Previous ranking: 5

Next MLS match: Saturday, March 16 vs. San Jose (3.30 p.m. ET)
No game for the Red Bulls this weekend, a fact that gives the club a chance to prepare to scale a mountain called, oddly, Mt. A-second-leg-in-the-CONCACAF-Champions-League-in-Mexico-down-2-0-on-aggregate. It will be a record-breaking attempt.
Previous ranking: 9

Next MLS match: Saturday, March 16 vs. Dallas (2 p.m. ET, ESPN+)
Crosses to a streaking Gyasi Zardes at the back post and Zack Steffen doing hero work in goal was what pushed the Crew into the playoffs in 2018. Caleb Porter isn't messing with what worked, at least when it comes to how Columbus creates chances. How the club will get along without Steffen post-European move is an open question.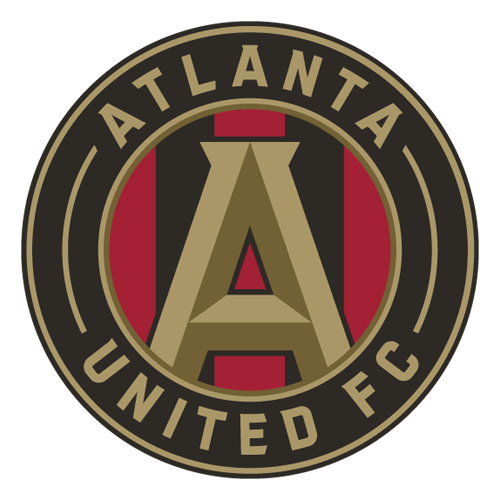 Previous ranking: 6

Next MLS match: Sunday, March 17 vs. Philadelphia (7 p.m. ET, ESPN+)
It would have been very easy for Frank de Boer to arrive in Atlanta and leave the defending MLS Cup champions alone from a tactical perspective. That might have been the prudent thing to do. But coaches bring egos, and de Boer's desire to put his stamp on United isn't exactly working at the moment.
Previous ranking: 12

Next MLS match: Saturday, March 16 at LA Galaxy (10.30 p.m. ET, ESPN+)
Don't say it too loud, but the Loons might be good. The hell with it, the Loons are good… in the month of March after two games against teams that failed to qualify for the playoffs out of the Western Conference last season and are in the midst of breaking in new coaches. Okay, Minnesota, how about this: win next week and we promise to consider leaving out the qualifiers.

Previous ranking: 7

Next MLS match: Sunday, March 17 at FC Cincinnati (5 p.m. ET)
As cliches go, "adding insult to injury" is almost perfectly suited to describe a game where a team no only gets humbled in defeat, but loses a critical player to a red card and the subsequent suspension in the next game. It's only right that we declare Diego Chara's bonehead second yellow an insult added to an injury for Giovanni Savarese's men.
Previous ranking: 8

Next MLS match: Sunday, March 17 vs. LAFC (3 p.m. ET)
The New Yorkers took 21 shots against visiting DC United on Sunday and forced United goalkeeper Bill Hamid to make a number of spectacular saves. That's a lot of shots without a single goal, no matter how good Hamid played on the day. It's almost like there's a David Villa-sized hole at the front of the NYCFC lineup.
Previous ranking: 10

Next MLS match: Saturday, March 16 vs. Minnesota (10.30 p.m. ET, ESPN+)
Would things have been different in Frisco if Zlatan wasn't back in LA nursing an injury? Would Guillermo Barros Schelotto be two-for-two with six points to start his career in MLS? Would the Efrain Alvarez hype train have picked up even more steam? Would the entry for the Galaxy this week include fewer unanswerable questions? We'll never know.

Previous ranking: 14

Next MLS match: Saturday, March 16 at DC United (8 p.m. ET, ESPN+)
Mike Petke's side was the beneficiary of an extremely generous penalty call in the first half and then held on for a 1-0 win over Vancouver. It was hardly a performance to celebrate; there's no point in RSL worrying too much about where the three points came from. This is MLS: A wry smile, a few extra reps in training and securing the right airplane pillow for the flight to DC is all you can do.
Previous ranking: 15

Next MLS match: Saturday, March 16 at Columbus (2 p.m. ET, ESPN+)
Luchi Gonzalez's first win as an MLS head coach was built on a penalty from Reto Ziegler and a bomb from Bryan Acosta, but the story in Frisco was as much about the youngsters suited up for FC Dallas as it was about the victory. Reggie Cannon exited at halftime with an injury everyone in North Texas hopes is minor and Paxton Pomykal showed he's worthy of many more minutes.

Previous ranking: 16

Next MLS match: Saturday, March 16 vs. Vancouver (3 p.m. ET, ESPN+)
Give Wilmer Cabrera credit for not throwing in the towel in the face of disastrous odds in the Champions League this week. With a trip to Tigres coming and down 3-0 from the first leg, the Dynamo boss rotated his squad and still managed to get a win against the visiting Impact. Imagine having Romell Quioto and Alberth Elis on the bench to toss on in the second half.
Previous ranking: 11

Next MLS match: Saturday, March 16 at Orlando (4 p.m. ET, ESPN+)
With rumors swirling that Remi Garde could be off in the summer to Lyon, the Impact fell short in Houston against a rotated Dynamo squad. On the plus side, a team notorious for playing without the ball actually held a possession advantage on the road. That said, it's hard to tell if it's a plus considering that Montreal was less effective for having the ball and Ignacio Piatti was kept quite. Either way, it's zero points.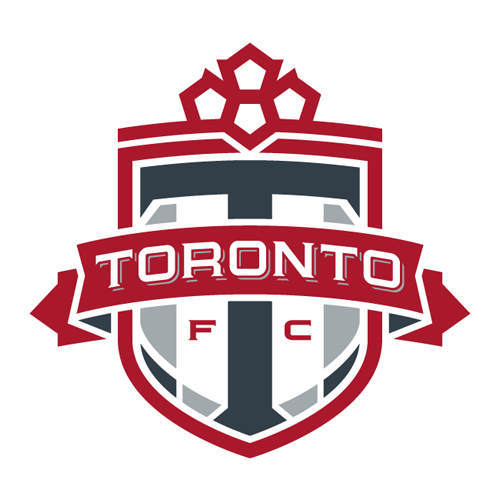 Previous ranking: 13

Next MLS match: Sunday, March 17 vs. Philadelphia (7 p.m. ET, ESPN+)
The Reds open up the home schedule next week against Philadelphia at BMO Field. It should be a new-look Toronto side, too, with Alejandro Pozuelo on his way from Belgium and Jozy Altidore on the mend. When Altidore does get back on the field, he'll have the chance to prove himself worthy of the DP contract extension he signed in midweek.
Previous ranking: 17

Next MLS match: Sunday, March 17 at Toronto (7.30 p.m. ET, ESPN+)
Year two of the Brad Friedel program hasn't delivered a point through two matches and now has a home loss on the ledger. Saturday's loss to Columbus wasn't encouraging on the attacking end of the field, but things might have been different if Diego Fagundez's penalty wasn't saved by Zack Steffen. Fagundez was a halftime sub, part of a trend under Friedel that's worth keeping an eye on.
Sporting Kansas City bounced back from their season-opener loss with a 2-0 win against a Philadelphia Union side reduced to 10 men.
Previous ranking: 18

Next MLS match: Sunday, March 17 at Atlanta (7 p.m. ET, ESPN+)
The two highlights of Marco Fabian's arrival in Philadelphia so far are his unveiling and a penalty kick goal in a 3-1 loss at home in the season opener — if those even count as "highlights." We now have a pair of definite lowlights after the Mexican attacker had a penalty saved and received a straight red card for a stomp in Philly's 2-0 loss to Sporting. Let's hope it gets better.
Previous ranking: 19

Next MLS match: Saturday, March 16 at Houston (3 p.m. ET, ESPN+)
The backdrop at Rio Tinto Stadium might be beautiful but the Whitecaps didn't much enjoy the view in the penalty box. Corey Baird went down at the Vancouver end midway through the second half. To call the penalty given by Drew Fischer questionable is doing an injustice to the nature of questions. Marc Dos Santos is still looking for his first point as an MLS boss.
Previous ranking: 20

Next MLS match: Saturday, March 16 vs. Montreal (4 p.m. ET, ESPN+)
The Lions nearly had it. They were the better team in chilly Chicago temperatures and had a lead late. A win at SeatGeek Stadium would have broken a streak of 14-straight losses for Orlando and jump-started the James O'Connor era in Central Florida, but a slip on defense means they'll have to wait for the streak to end and for this year's Lions to feel any different from last year's Lions.
Previous ranking: 21

Next MLS match: Sunday, March 17 vs. Sporting KC (9 p.m. ET, ESPN+)
The problem with starting the season with a thrilling comeback in a driving snowstorm led by a first-year local college product is that the sequel is almost guaranteed to be a letdown. Unfortunately for the Rapids, there was no snow in Seattle and the Sounders had no interest in letting Andre Shinyashiki get on the scoresheet. Anthony Hudson is going to need a different script.
Previous ranking: 22

Next MLS match: Saturday, March 16 vs. Seattle (1 p.m. ET, ESPN+)
The Fire conceded a Downey-soft goal to fall behind at home against in Orlando in the club's home opener then yanked a point out of the disaster with a goal in the final seconds by CJ Sapong. If that's progress, it's a strange sort of progress. It's also not great that the Chicago needed Sapong to finally convert a chance after Nemanja Nikolic duffed a pair.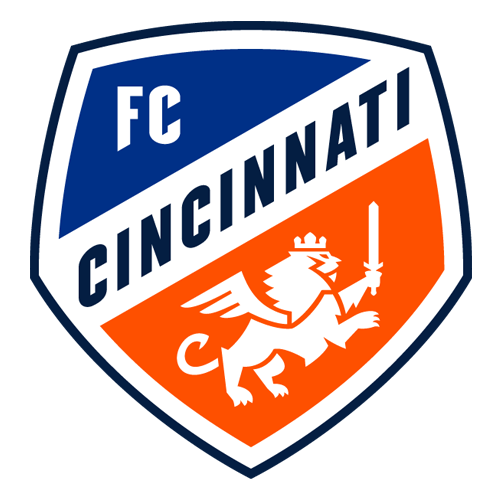 Previous ranking: 24

Next MLS match: Sunday, March 17 vs. Atlanta (5 p.m. ET)
A point! The new kids on the block, smack in the middle of a rough road trip to start life in Major League Soccer following the short run-up to that start, snatched a point from the defending champs at Mercedes-Benz Stadium. FCC engaged with the enemy and got an immediate contribution from new signing Kenny Saief. Next up: THE HOME OPENER (cue dramatic music).

Previous ranking: 23

Next MLS match: Saturday, March 16 at Red Bulls (3.30 p.m. ET)
The Quakes have now been torched at home two weeks to start Matias Almeyda's tenure in San Jose. After the match center back Guram Kashia spoke about "failure" and Almeyda himself took blame for the loss. It's already getting dark in Northern California and while accountability is good, it's hard not wonder if Almeyda has the horses needed to even start the race out West.