Gregory Pace/Shutterstock
Chance the Rapper is somewhere in paradise because the star just got married!
The 25-year-old Grammy winner tied the knot with his childhood crush, Kirsten Corley, on Saturday, at the Pelican Hill resort in Newport Beach, California. The two exchanged vows in front of family and friends in a ceremony held under a huge rotunda overlooking the ocean. 
Guests included Kim Kardashian and husband Kanye West, and mutual friend and comedian Dave Chappelle.
The wedding comes less than a year since Chance got down on one knee on Fourth of July and popped the big question. 
"Kirsten Katrina Corley, will you make me a man and be my wife?" he asked his girlfriend and the mother of their 3-year-old daughter, Kensli Bennett, who they welcomed in 2015. The pair split for a period of time following Kensli's birth.
The rapper recently sweetly recalled the first time he saw Corley while simultaneously tipping off the public that his wedding would be this weekend. 
In a note posted to social media, the music star described how he attended his mother's office party with the rest of his family when he was 9 years old. There, a trio of young girls around his age performed the Destiny's Child song, "Independent Women."
"Now I'm locking eyes wth the prettiest girl I ever seen in my almost-a-decade of life on earth," he described. "I really shouldn't even say locked eyes cause really, I was just staring at her; as she and her girls were conquering this choreography and mastering the art of lip-synching in a way even the most professional performers have yet to accomplish."
While his father had nudged him to dance with them, Chance, née Chancelor Jonathan Bennett, decided it "wasn't the time or place."
"I knew I was gonna marry that girl. And I ain't wanna jump the gun," he wrote. "16 years later it's happening. This [weekend] is the time, and the place is my wedding. I'm gonna dance with my wife because this is my destiny."
See photos of Chance and Kirsten's sweetest family moments.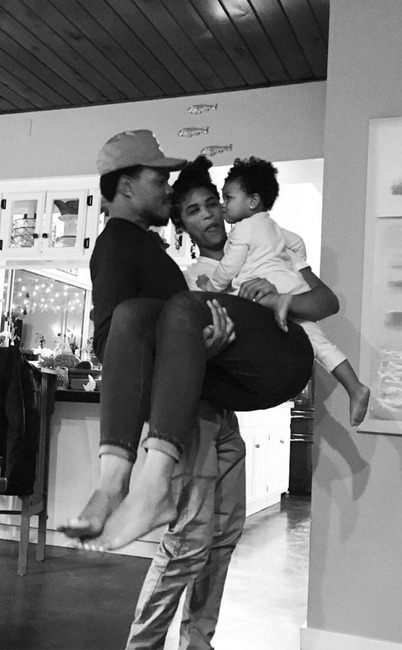 Chance the Rapper/Instagram
Three Peas In a Pod

"No matter what we are, we're always family," the rapper says alongside a candid photo.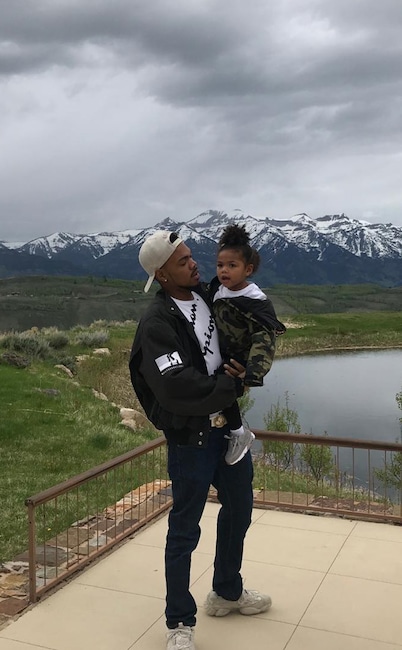 Chance the Rapper/Instagram
Daddy & Me

Kensli clearly has her dad wrapped around her itty bitty finger.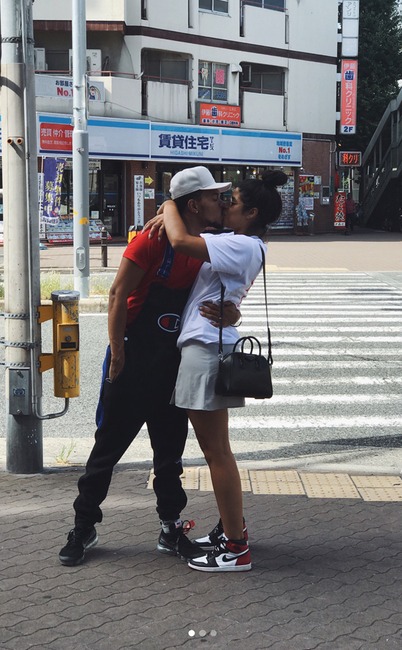 Chance the Rapper/Instagram
Head Over Heels

It was truly love at first sight when he met "the prettiest girl I ever seen" at the age of nine.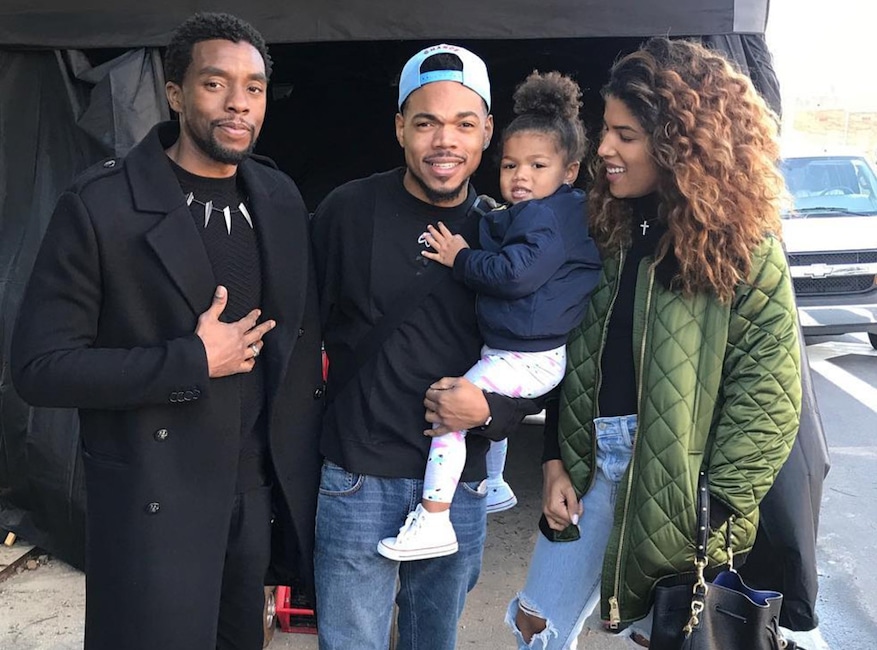 Chance the Rapper/Instagram
Wakanda Forever

Kensli has no reason to fear anything when her mom, dad and the Black Panther star around.
Chance the Rapper/Instagram
Divine Love

"Thank you Father, I know your grace so well through this woman," Chance captions the photo of him and his bride.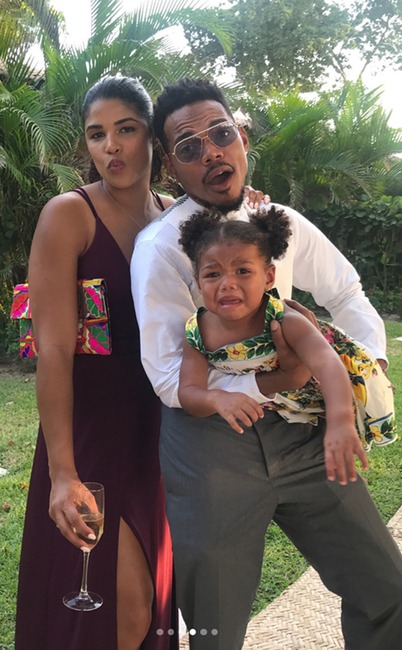 Chance the Rapper/Instagram
Say Cheese!

In honor of Kristen's birthday, Chance shared a photo reel of his favorite moments with the bride-to-be, which he captions: "From the beginning beginning to the end end. You are my oldest and best friend. You are responsible for everyone of the most wonderful things in my life. I'm forever grateful that God made me find you, and even more grateful that you made me find God. Forever and ever babe."
Chance the Rapper/Instagram
On the Shoulders of Giants

The rapper and his daughter are thick as thieves.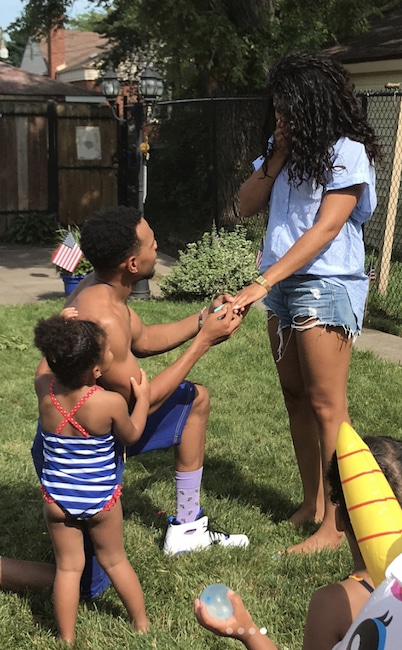 Instagram
Making Things Official

She said yes! The hip hop star proposes to his leading lady during a Fourth of July family gathering in 2018.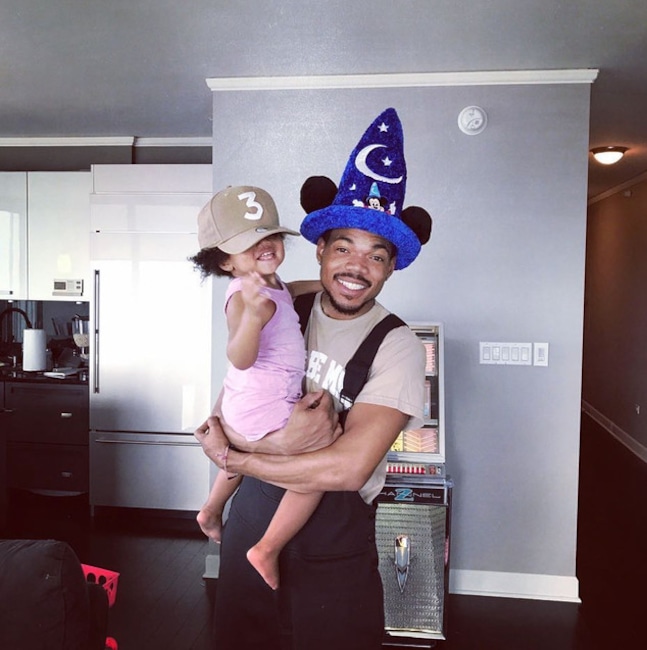 Instagram
Like Father, Like Daughter

Little Kensli rocks her proud pops' signature "3" cap.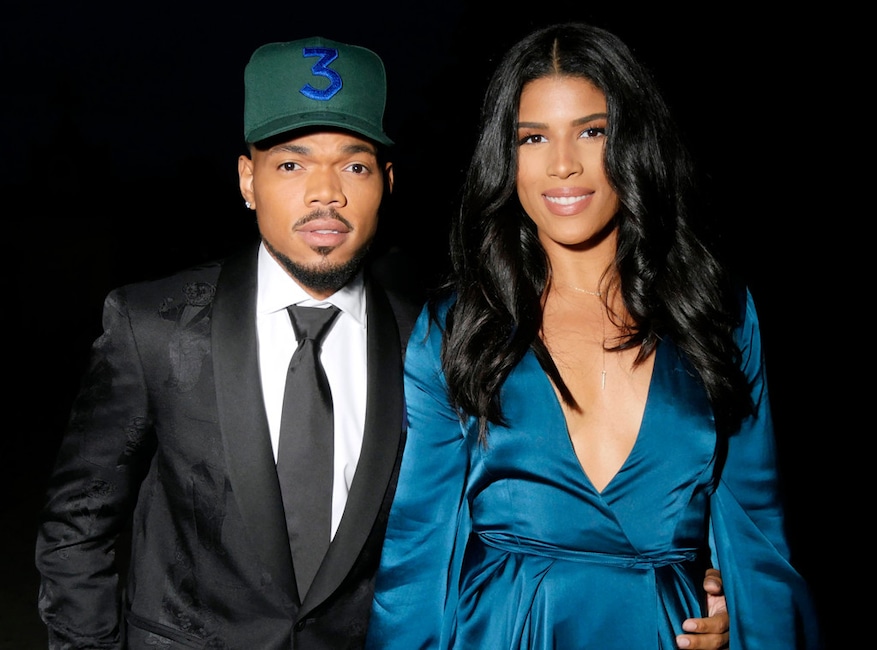 Swan Gallet/WWD/Shutterstock
Too Fly

Chance and Kirsten get glitzy for a night out during New York Fashion Week in 2018. 
Congratulations to the new wife and husband!