Jordyn Woods is out here looking fierce and fabulous!
The 21-year-old model makes her triumphant return to Instagram and debuts a fresh new hairstyle following the drama that ensued between her, Khloe Kardashian and Tristan Thompson.
"If you're reading this..," she began her social media post. "It means God has given you another day to wake up and be grateful & better than you were yesterday."
She posed for a series of selfies where she showed off her fresh-faced makeup and newly chopped hair. Her look is extremely dramatic from what she had during her first sit-down interview Jada Pinkett Smith.
On Red Table Talk, the fashion mogul rocked a high-pony. And a week before that, she appeared at her first public event with long, slick-straight hair.
If anything, her short 'do barely brushes along her shoulders. And it's just the hair inspo we need before spring!
The reality TV star's followers are not only happy she's back on the 'gram, considering her last post was on Feb. 17, but her comment section is flooded with positive messages.
"Keep shinning and smiling boo," one person wrote. Another said, "Make a comeback, queen! yes!"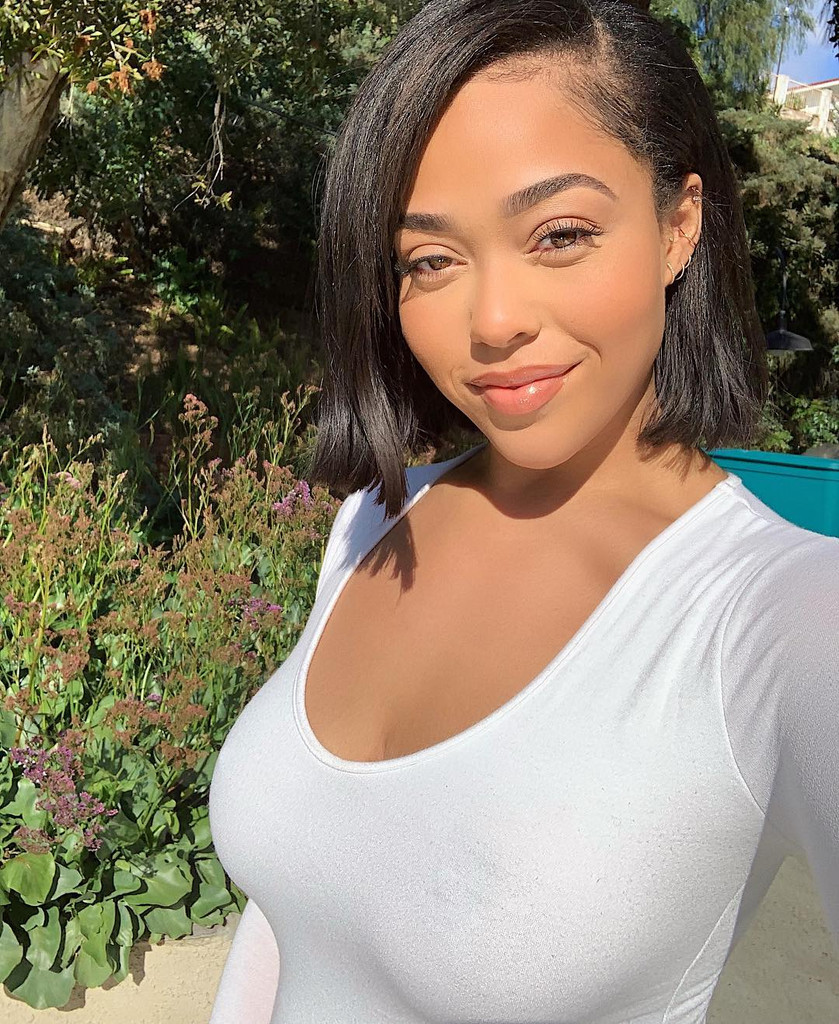 Instagram
Woods also "liked" Kylie Jenner's recent Instagram post. However, it's unknown if they've patched things up since the cheating allegations surfaced.
"She has been completely cut off by Kylie and the family," a source told E! News on Feb. 21. "Kylie's life has been turned upside down as well. She feels like she never knew who Jordyn was."
Despite the recent drama between Woods and the Kardashian-Jenners, it seems the 21-year-old star is trying to move on.
"I'm willing to take full responsibility. I'm not asking for people to like me. I'm not asking for you to forgive me overnight," she said in her interview with Jada. "I'm just asking for you to hear me and to feel me."
Along with her Instagram snaps, Jordyn took to her Instagram Stories to highlight inspiring women on International Women's Day, including Michelle Obama, Oprah, Malala Yousafzai and many more.
"We're strong and powerful and together we can do it," she began her post, adding, "I want to honor some women I admire for their constant contribution to make an impact on today's society."
Before ending her Stories, she took a second to honor her mother, Elizabeth Woods. "To all the strong mothers holding it down.. the most special woman in my life."