If fans of the Real Housewives of Beverly Hills show thought the dog drama was over, it seems like it's only the beginning.
As Lisa Rinna says in her tagline, "In the game of life, it's Rinna take all." And that's exactly what the actress and reality TV star plans to do if the rumors about Lisa Vanderpump's spin-off show are true.
While the alleged Vanderpump Dogs spin-off series hasn't been confirmed, Rinna is making it clear that she wants what she is owed if the new show happens. 
"I'm a hustler. I make no bones about that. I think you get paid for what you do," the 55-year-old star began her lengthy post on Instagram Stories. "So my feeling is if we indeed are servicing a spin off we should be paid for it."
Adding, "If you are going [sic] to use our services without telling us-that we are playing out a storyline to launch a pilot for a new show and you don't compensate us extra for that. Yeah I'm a hustler I get paid for what I do."
Closing her statement, the Melrose Place actress put things frankly, writing, "So if this indeed becomes another show my lawyer will be calling."
Rinna isn't knocking Vanderpump's hustle, because, as she says, "I am so happy for all of us to use this platform… I support these women 100 percent."
On her Instagram Story, the 55-year-old star even congratulates the Real Housewives of Beverly Hills cast for building "empires" outside of the Bravo series.
In fact, many of the women have worked on outside projects, launching makeup lines, swimwear, shoe collections, "you name it," Rinna writes.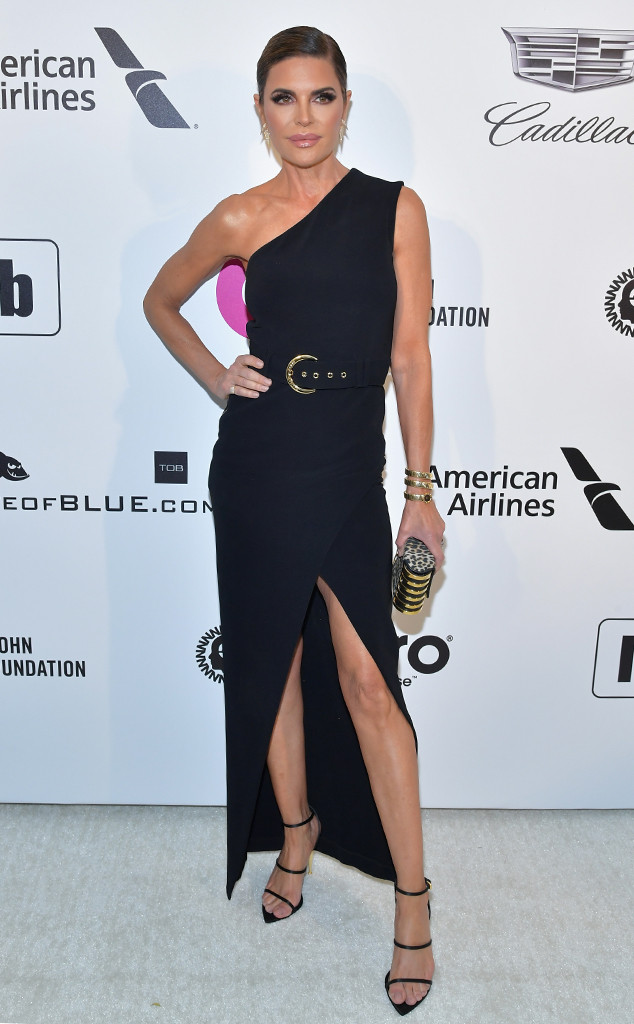 Amy Sussman/Getty Images
The former Dancing With the Stars contestant isn't the only person from the Bravo series to speak out about Vanderpump's rumored spin-off show.
Earlier this week, Teddi Mellencamp aired her thoughts on the coincidence of it all.
"Wouldn't that be convenient? Really," the accountability coach told Us Weekly. "I wonder why they based a whole drama about a dog!"
For those who haven't been following the drama this season, Mellencamp has found herself in the midst of Vanderpump's dog hoopla, which has been dubbed Puppy Gate, with Dorit Kemsley.
As the story goes, Kemsley adopted a dog from Lisa's shelter and ended up re-homing it. However, the new owner took it back to a shelter before it eventually made its way to Vanderpump Dogs.
Lisa's employee, John Blizzard, re-hashed the scandal to both Kyle Richards and Mellencamp, and it's turned into a jaw-dropping season.
(E! and Bravo are both part of the NBCUniversal family.)