Top Chef: Kentucky has just four contestants as of the Thursday, March 7 episode and we need to take a moment to marvel: It's three women and a black man.
Eric Adjepong, Sara Bradley, Kelsey Barnard Clark and Michelle Minori are all that remain of the 15 contestants (18 if you count Brother Luck, Carrie Baird and Jim Smith who were involved in Last Chance Kitchen) who put their knives to good use throughout season 16.
With just one more round before the finals, Top Chef: Kentucky could have an all-female final competition.
In "The Tase of Macau," airing Thursday, March 7 at 8 p.m. on Bravo, the four contestants must cook with the world's smelliest fruit, durian. The fruit is a delicacy in Macau. However, can host Padma Lakshmi and guest judge Abe Conlon handle the last Quickfire of the season?
Then, after getting a tutorial in traditional cuisine of Macau, the chefs are joined by family members from home. In the elimination challenge, they're tasked with blending their own heritage with Chinese flavors.
See below for a breakdown of the contestants and their wins.
Bravo
ELIMINATED: Caitlin Steininger

Wins: 0
Caitlin was the first to be eliminated with her tomato cobbler, salt and pepper biscuits and homemade ricotta.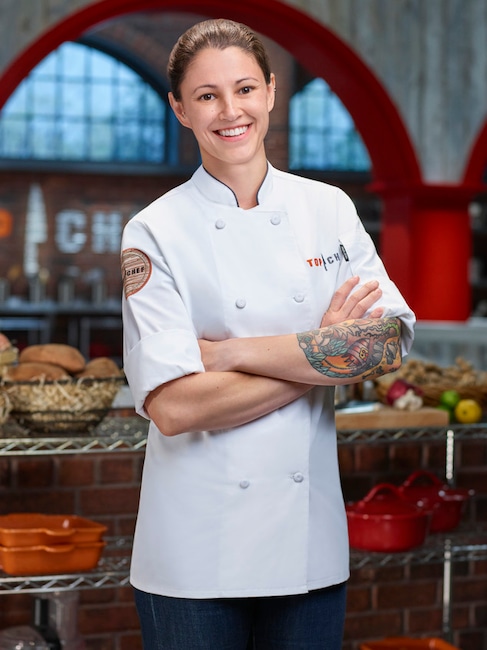 Bravo
ELIMINATED: Natalie Maronski

Wins: 1
Despite winning the first challenge, Natalie was sent home in week two for her meyer lemon curd pie with mascarpone and bourbon glaze.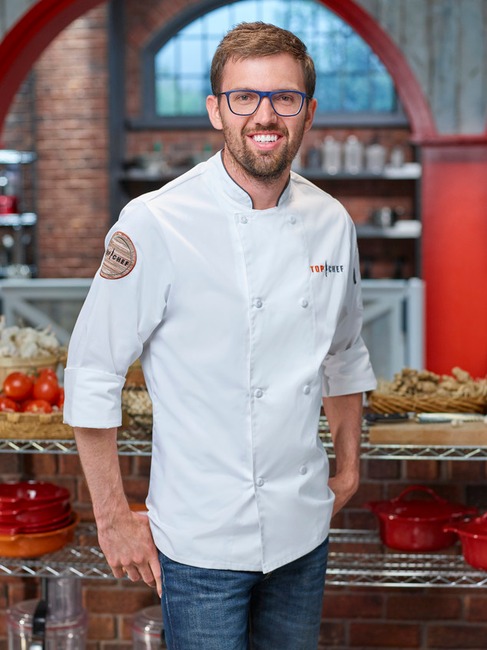 Bravo
ELIMINATED: Kevin Scharpf

Wins: 0
Kevin went home in week three for his ricotta cake with ricotta whipped cream and macerated cherries.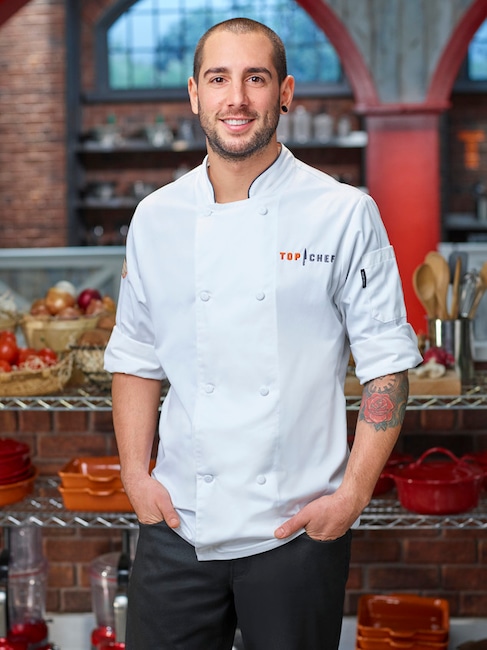 Bravo
ELIMINATED: Pablo Lamon

Wins: 0
Pablo was sent home during the two-part Restaurant Wars challenge. His dish was the seared scallops with sunchoke, apple puree and lime.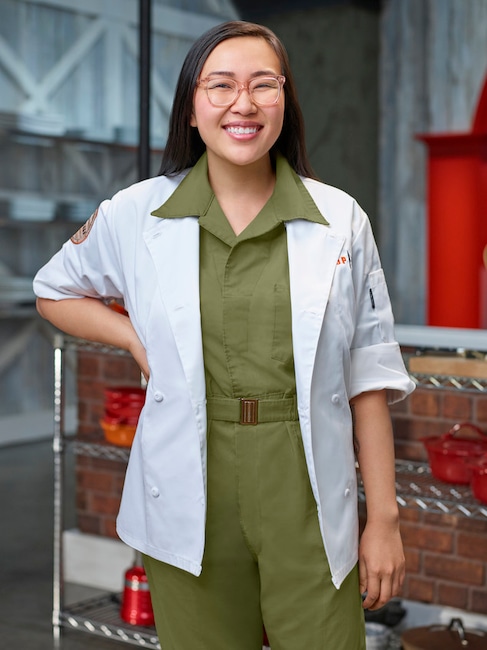 Bravo
ELIMINATED: Nini Nguyen

Wins: 2
Nini was sent home during the two-part Restaurant Wars challenge. She served front of the house and provided the cocoa nib sorbet, chocolate crumble and chocolate ganache.
Tommy Garcia/Bravo/NBCU Photo Bank via Getty Images
ELIMINATED: Brother Luck

Wins: 0
Brother Luck, a season 15 contestant, returned to the competition via Last Chance Kitchen…and then was eliminated the same episode he returned in.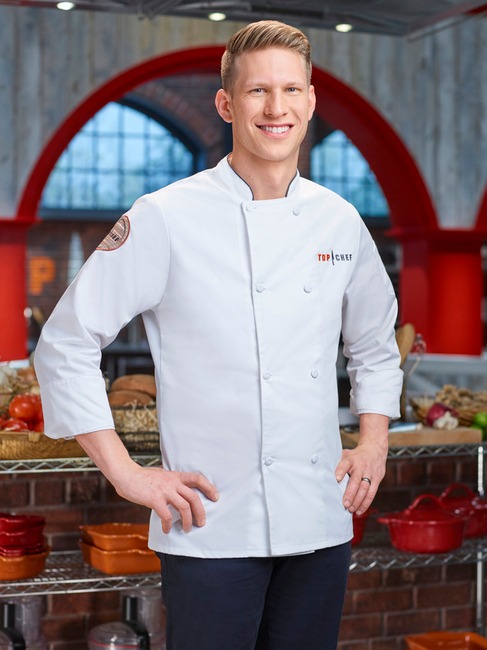 Bravo
ELIMINATED: Brandon Rosen

Wins: 0
Brandon found himself in the bottom twice a few times, and finally got the boot during the big cut of beef challenge.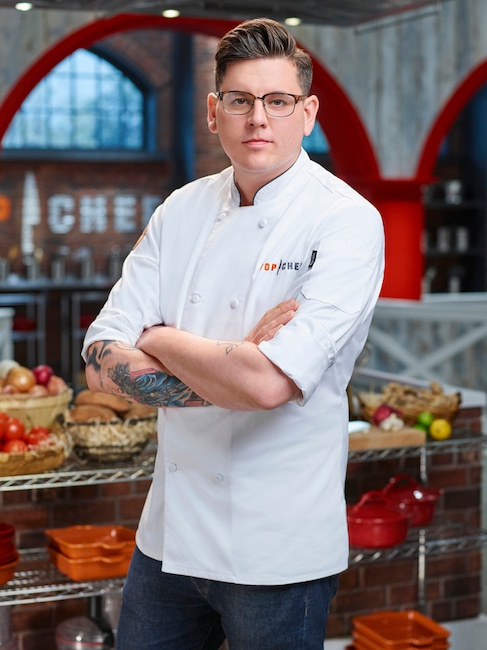 Bravo
ELIMINATED: Brian Young

Wins: 1
While he has one win so far, Brian was also in the bottom three twice before getting sent home after the party boat challenge.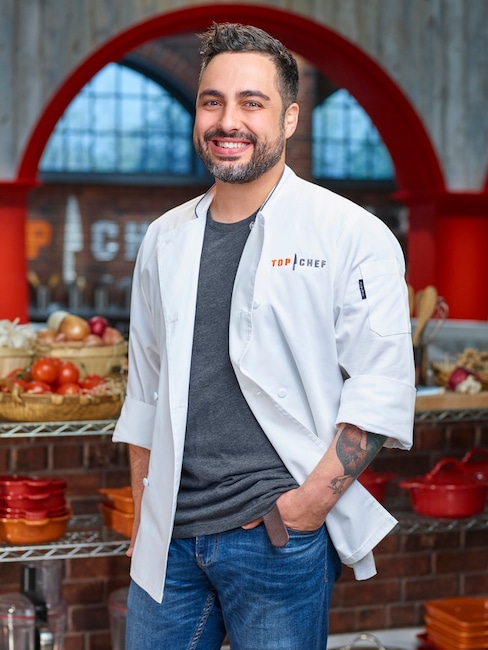 Bravo
ELIMNATED: David Viana

Wins: 0
Despite taking home two Quickfire Challenge wins, David never won a main challenge before being sent home.
Bravo
ELIMINATED Eddie Konrad

Wins: 1
One win to his name, for Eddie, the big cuts of beef challenge. He didn't make it to the semi-finals.
Bravo
ELIMINATED: Justin Sutherland

Wins: 0
Justin has skated by through most challenges, not once getting a top dish.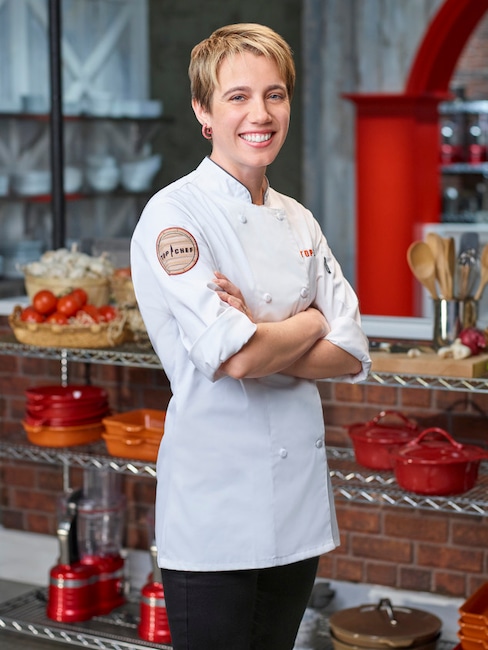 Bravo
ELIMINATED: Adrienne Wright

Wins: 0
After nearly being eliminated in the first episode, Adrienne went on to place high a few times…but was sent home in China.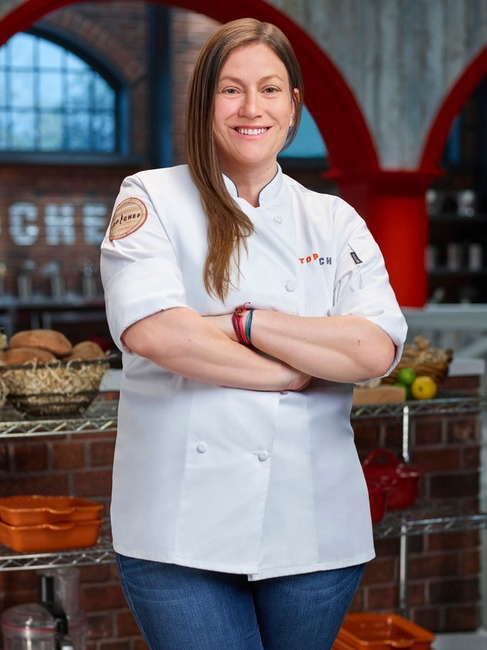 Bravo
Sara Bradley

Wins: 1
Sara found herself in the bottom a few times, but has stuck in the competition.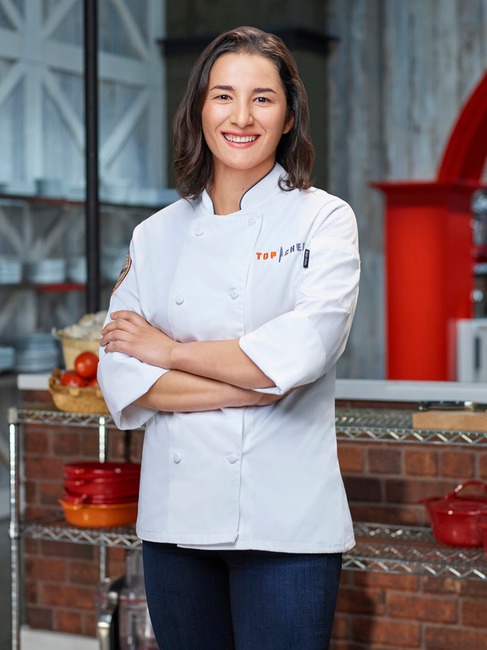 Bravo
Michelle Minori

Wins: 1
Michelle was another middle of the pack contestants before picking up a win in Nashville. However, she was eliminated, but returned after Last Chance Kitchen.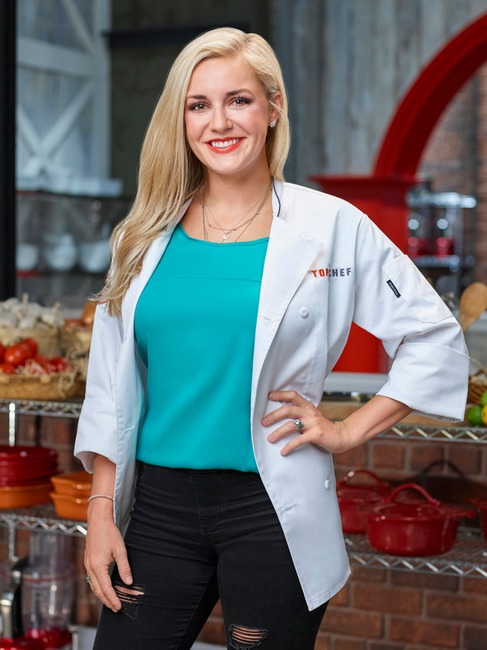 Bravo
Kelsey Barnard Clark

Wins: 2
Kelsey had a few dishes in the top category, and finally won in the boat challenge. She took home the first win in China.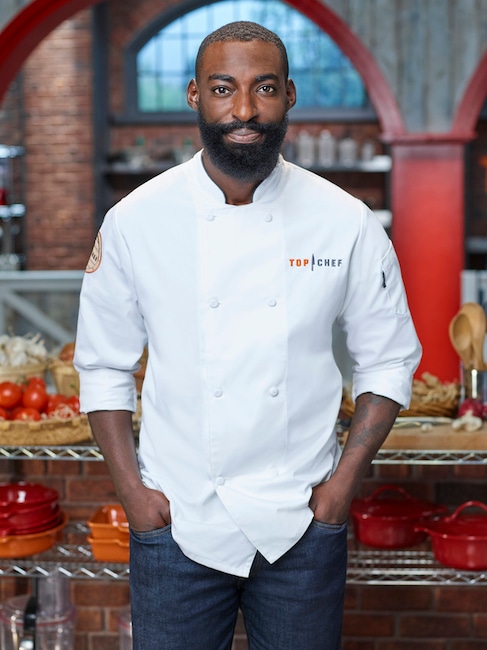 Bravo
Eric Adjepong

Wins: 3
Eric was middle of the pack until a recent top dish and win.
Top Chef airs Thursdays, 8 p.m. on Bravo.
(E! and Bravo are both part of the NBCUniversal family.)
Don't miss E! News every weeknight at 7, only on E!