All hail TV queen, Connie Britton!
The longtime television actress is celebrating her birthday today and we are fully here to support her and her amazing TV career.
In honor of Britton turning 52 years old today—her age does not match her beauty, let's just say that—we've taken a trip down television memory lane and we're bringing you along for the ride.
Fans of the Boston native know that Britton is not a one-hit wonder when it comes to her acting career, and when it comes to her TV career she's a total standout.
Beginning with her four seasons on Spin City to her dramatic portrayal of Debra Newell on Bravo's true-crime series Dirty John in 2018, Britton has been slaying the TV game.
Some people fell in love with her during her arc on The West Wing, while others rooted for her to survive (which she did) on 24.
We however became die-hard fans and lovers of the birthday girl thanks to her role on Friday Night Lights.
Clear eyes, full hearts, Tami Taylor!
If you weren't a FNL viewer—we highly recommend you watch and discover the greatness of Dillon, Texas, football and Tami ASAP—you might've been an American Horror Story: Murder House person, which we totally get because Britton again was a standout.
Of course, who could forget the red-haired beauty on Nashville? She was so lovable as country singer Rayna James and we were not ready for her role to end.
Plus, there's her one-season role on 9-1-1, which pulled us in and then left us wanting more in addition to many more shows throughout her time as an actress that led to her Dirty John character that we must look at.
The time has come to raise a glass to Britton as we go back over her epic TV career below. Once you're done oohing and aahing over Britton's success, make sure to vote for your favorite role from the birthday girl.
Happy birthday, Connie! We love you, no matter who you play.
PS: Texas forever!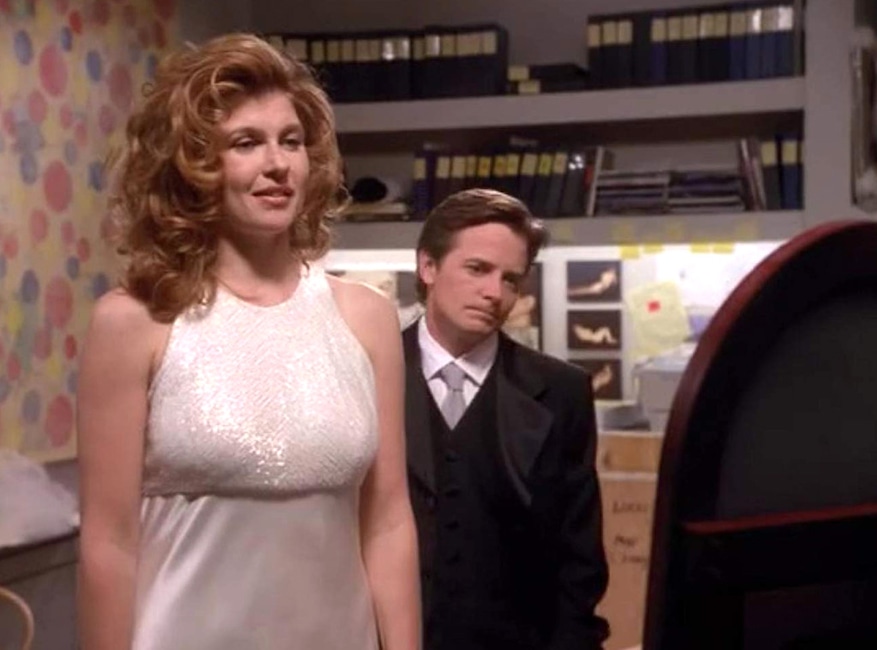 DreamWorks Television
Spin City

As accountant Nikki Faber, Connie Britton spent four seasons on Spin City. She developed an on/off relationship with Michael J. Fox's character, but departed after season four.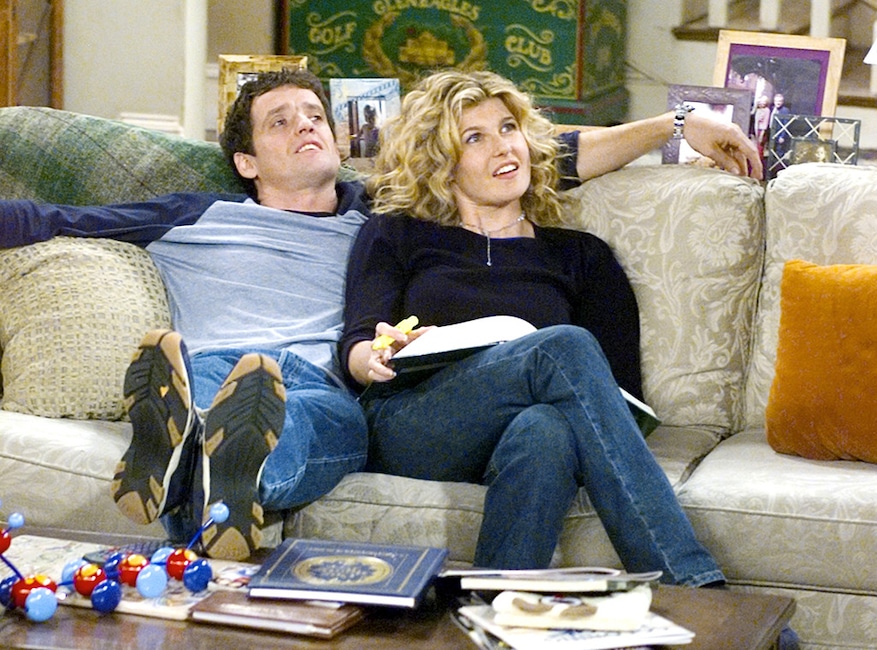 Paul Drinkwater/NBCU Photo Bank
The Fighting Fitzgeralds

Britton played daughter-in-law Sophie to Mr. Fitzgerald (Brian Dennehy), a retired New York City fire fighter on this one-season comedy. Sophie, her husband and her daughter (as well as Mr. Fitz's two other sons) move back into his house and bring chaos in what was supposed to be his time alone, and hilarity ensues.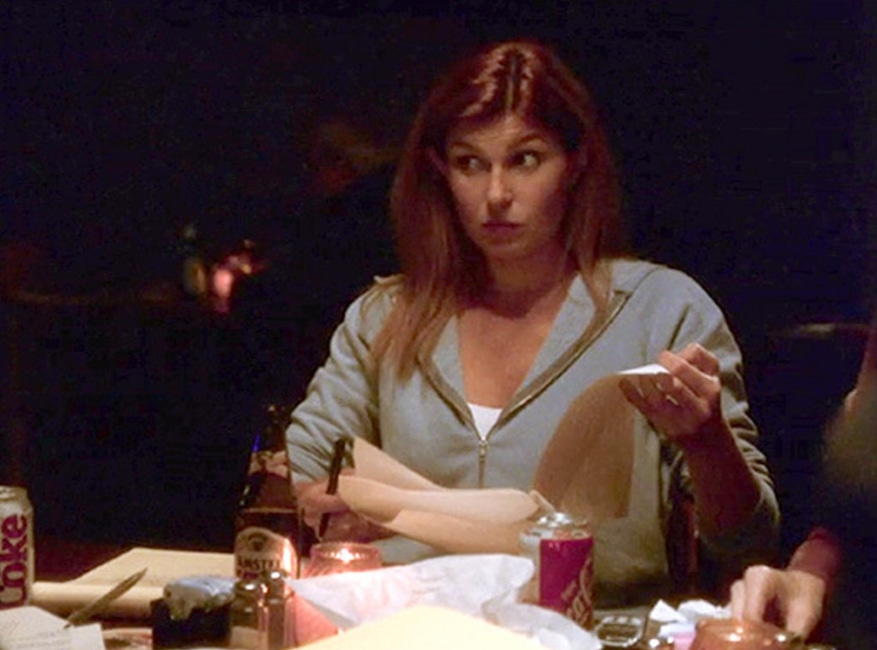 NBC
The West Wing

Back in 2001, she starred in four episodes of The West Wing as Connie Tate, a campaign consultant working for President Bartlet (Martin Sheen) during his re-election campaign.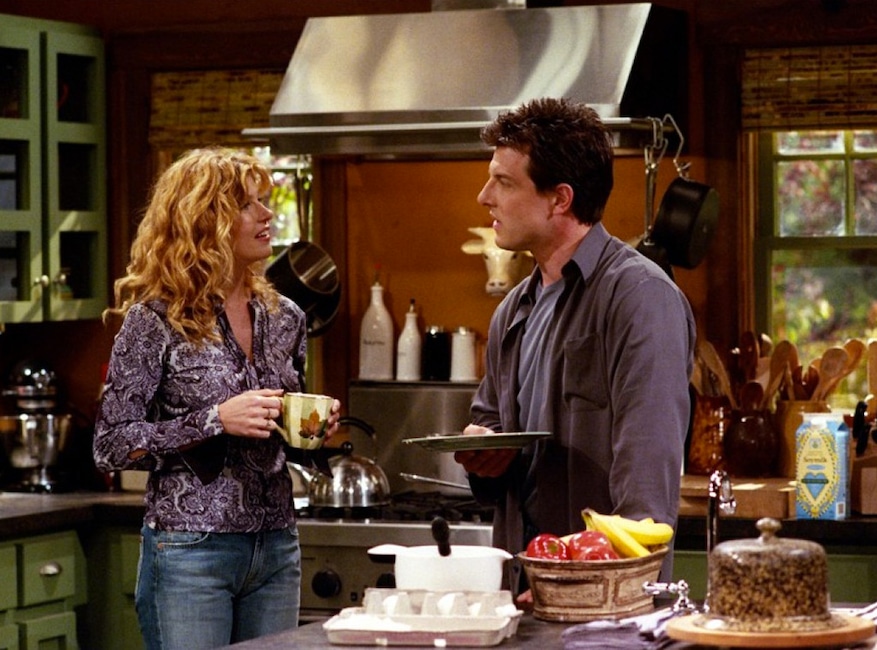 ABC
Lost at Home

Britton's Rachel Davis gives her ad agency addicted husband Michael (Mitch Rouse) an ultimatum of spending more time with his family or losing her altogether in this short-lived series, making him re-evaluate his priorities and put more effort into his home life, even if he doesn't know how anything in the kitchen works.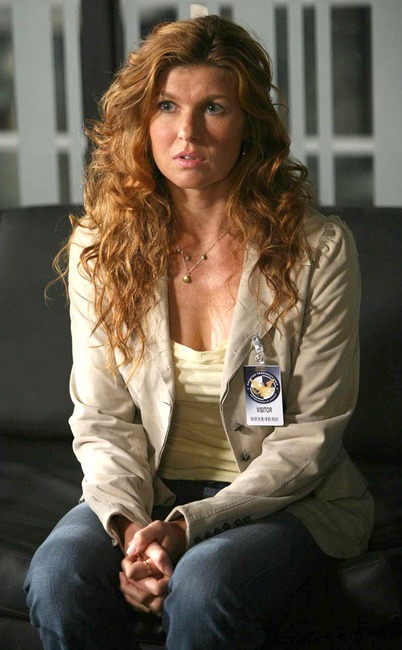 20th Century Fox Television
24

One of the few 24 love interests to survive, Diane Huxley (Britton) was Jack's landlady-turned-girlfriend in season five on the hit Fox series.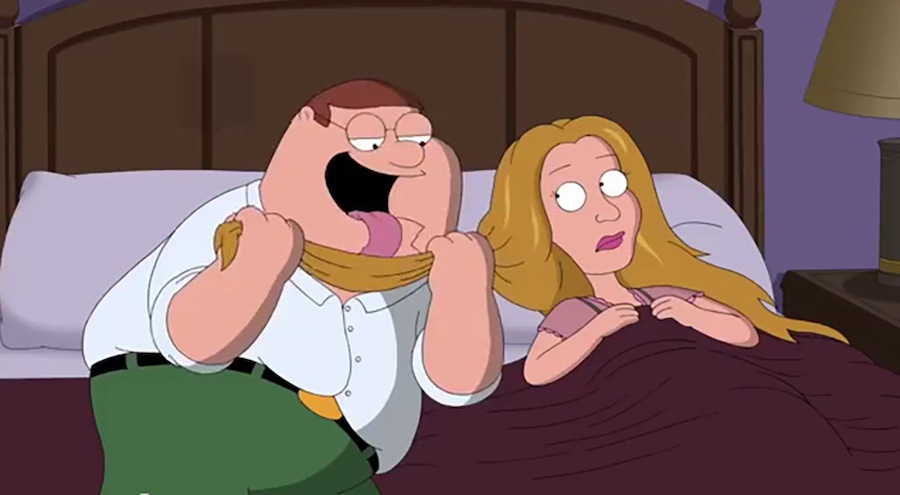 Fox
Family Guy

Yes, that's Britton in bed with Peter Griffin on Family Guy. She voiced herself for a gag when Peter compares his wife's cookies to Britton's hair.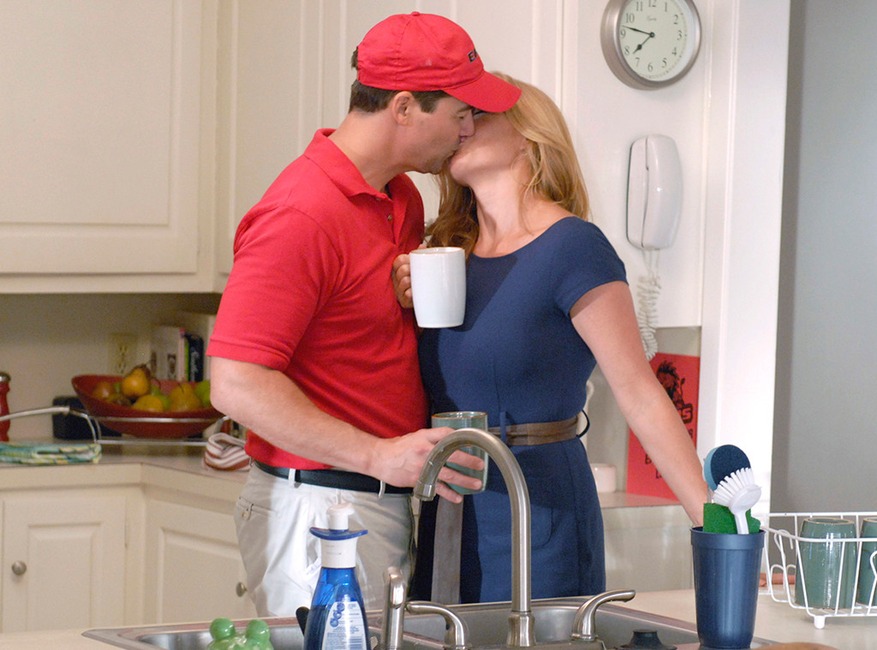 Bill Records/NBC
Friday Night Lights

Tami Taylor forever! Tami (Britton) was much more than the wife of the football coach. She played mother figure to the high school students, developing her career along the way, going from guidance counselor to principal to dean of admissions at a college.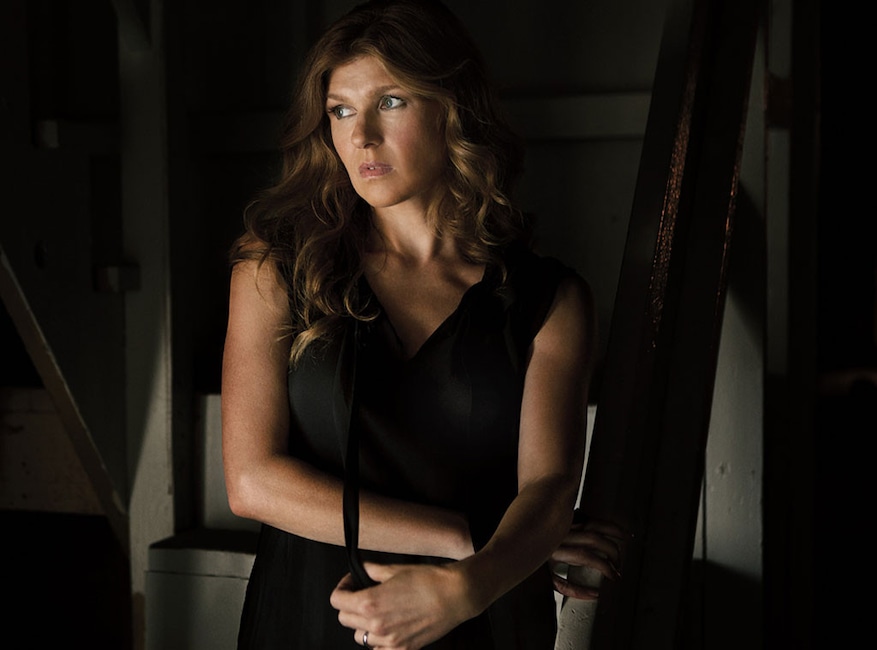 FX
American Horror Story: Murder House

American Horror Story: Murder House featured Britton as Vivien Harmon…who eventually became the mother of the Antichrist. At the start of the series, she and her family buy the infamous murder house as an attempt to keep their family together after an affair. The house lives up to its name and by the end of the season, they're all dead. Britton reprised the role on AHS: Apocalypse.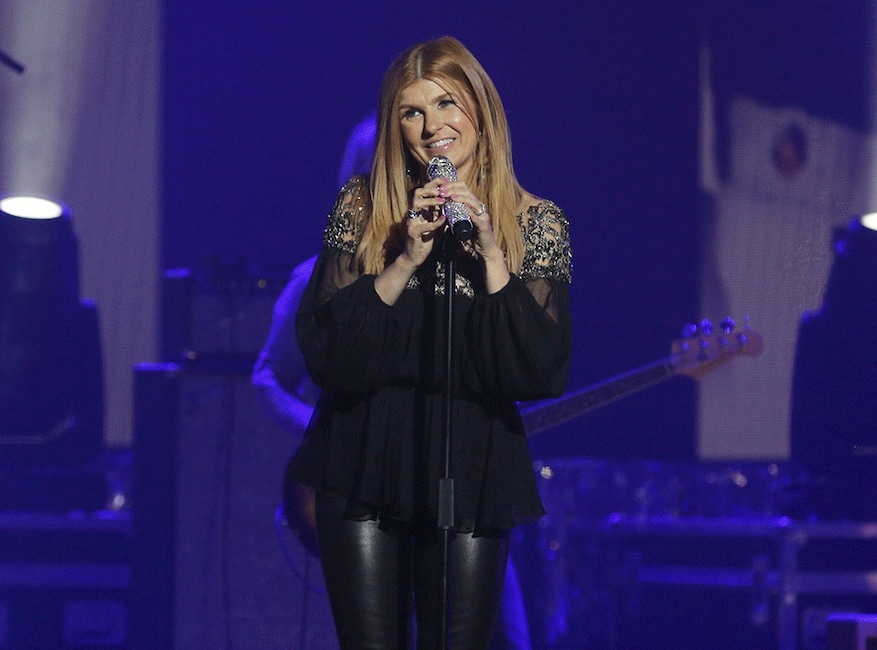 ABC
Nashville

For five and a half seasons across two networks, Britton starred on Nashville as Rayna Jaymes, a country music star. The series saw Rayna's star start to wane, the character overcome heartaches and physical setbacks and the character eventually move into producing. Nashville ended with its sixth season, but Britton was already gone—her character died in season five after a car accident. She appeared in the series finale.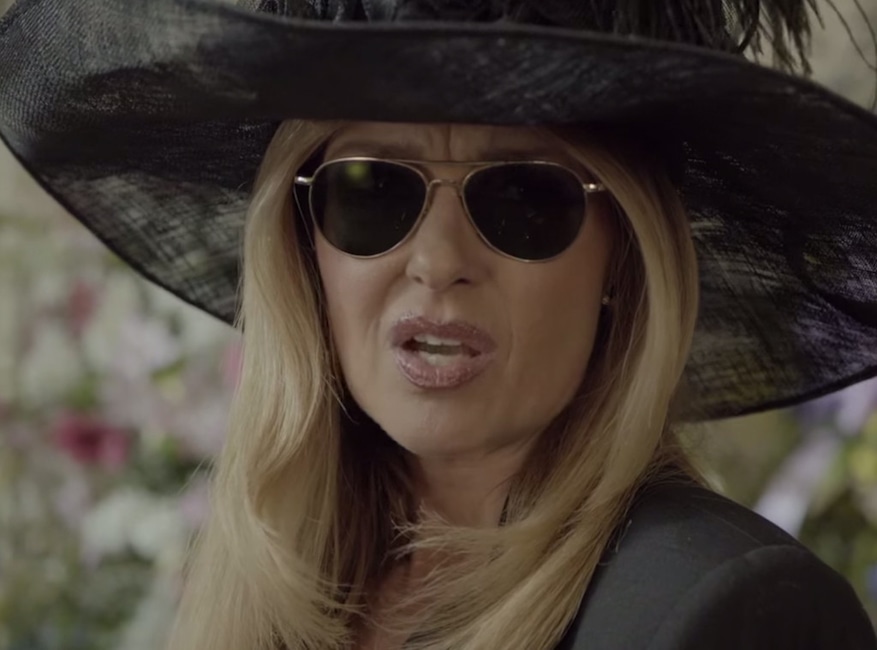 YouTube
The People v. O.J. Simpson: American Crime Story

The Boston native had a recurring role on the first season of FX's American Crime Story, The People v. O.J. Simpson, as real person (and recurring Real Housewives of Beverly Hills star) Faye Resnick.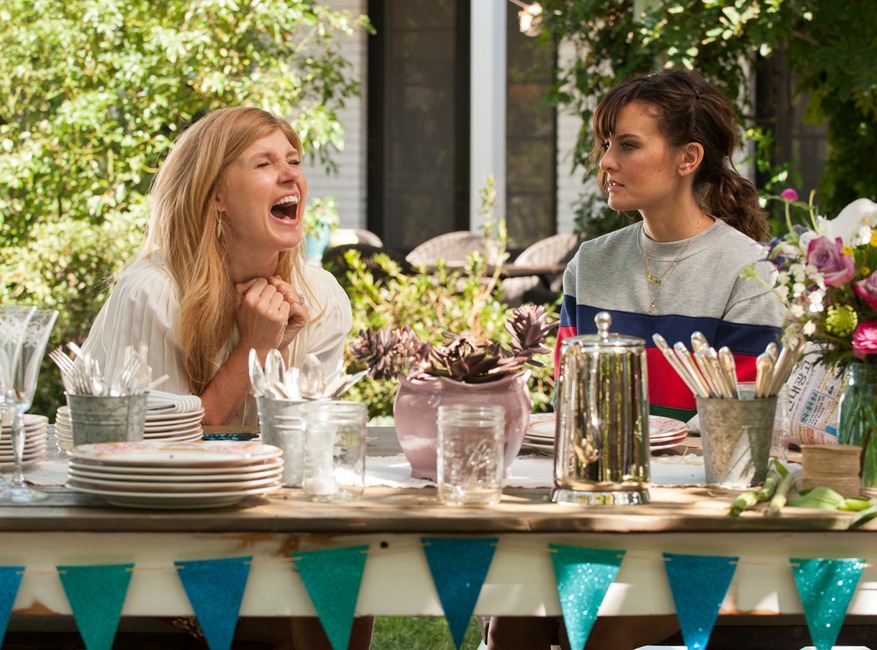 Showtime
SMILF

On SMILF, Britton plays Ally, Bridgette's (Frankie Shaw) boss. Ally is an over-sharing mother of three, who needs her household staff to get by. She considers her staff to be her best friends…but the feeling isn't always mutual.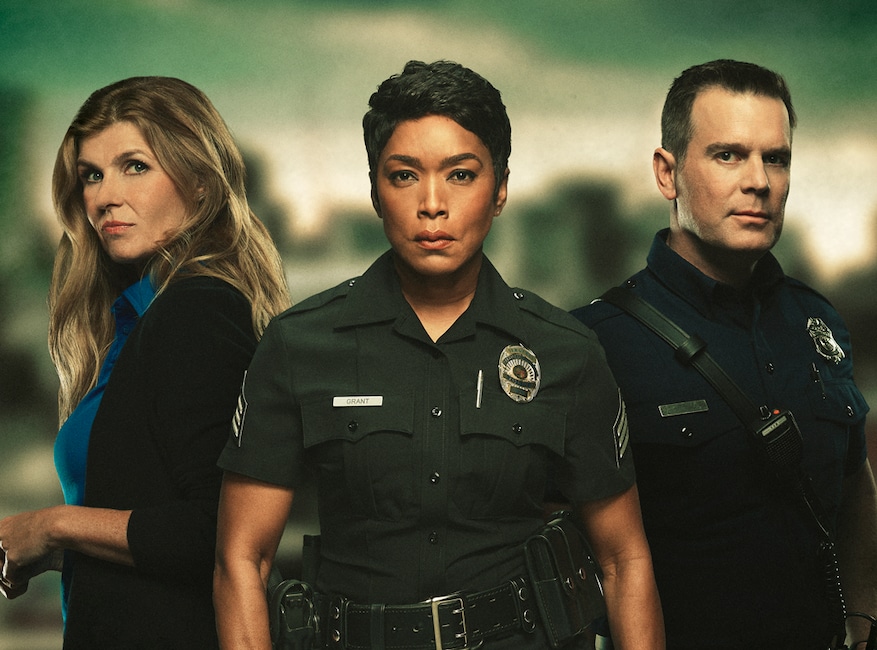 Fox
9-1-1

9-1-1 season one featured Britton in the role of Abby Clark, an emergency dispatcher caring for her mother who was suffering from Alzheimer's. The part was always intended to be a one-season role, with the character leaving the U.S. to travel the world after the death of her mother.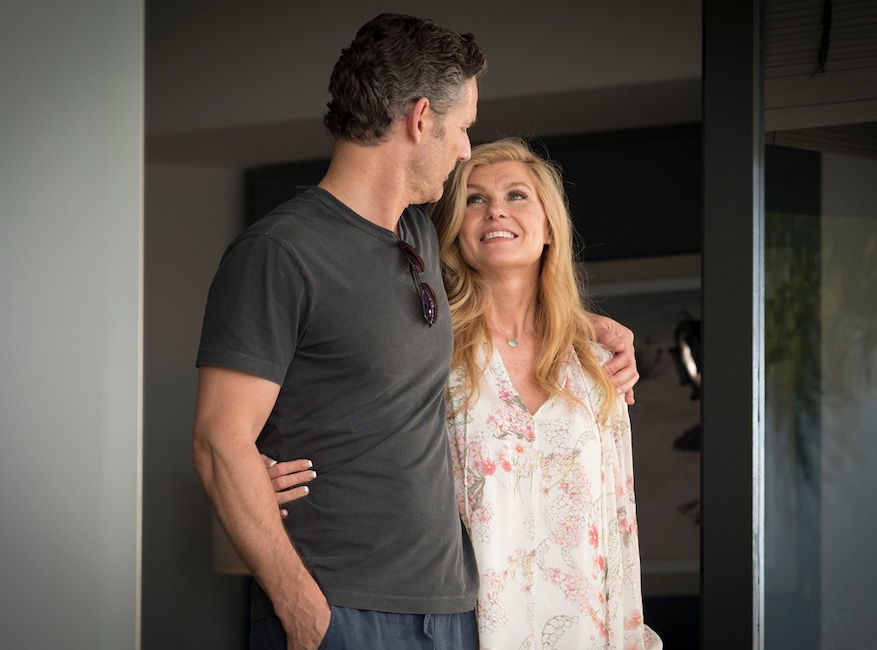 Bravo
Dirty John

The 52-year-old actress's most recent TV role was playing Debra Newell on Bravo's limited true-crime drama Dirty John. After Debra, a successful interior designer, meets John Meehan (Eric Bana) she thinks her life is complete and her perfect man will make her happy forever. That is not the case however in the series based on the hit podcast and Los Angeles Times article of the same name, and their relationship ends up including love, lies, danger and death.