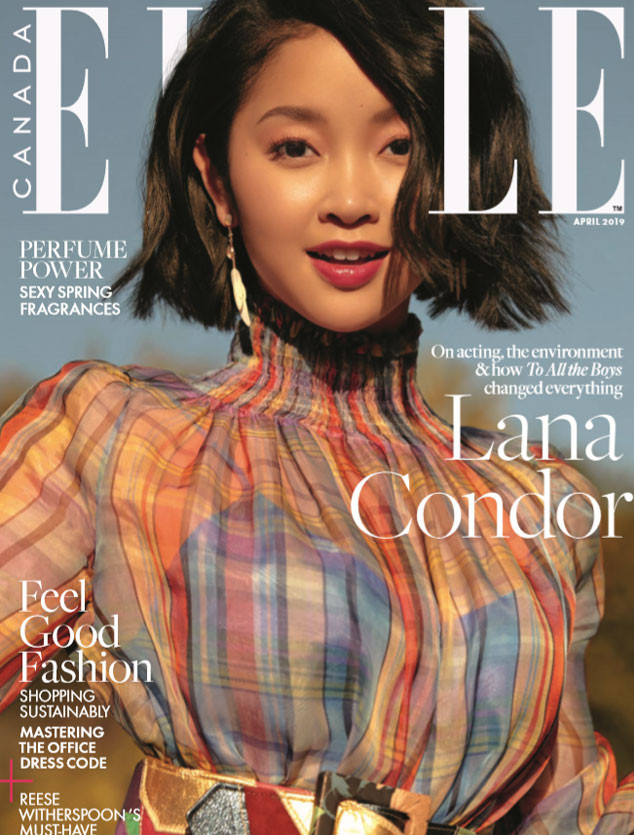 Max Abadian
Lana Condor is opening up about body image.
The 21-year-old To All the Boys I've Loved Before actress gets candid about her relationship with food and the pressure to maintain a certain shape in her cover story for Elle Canada's April issue.
"I look at my friends, and I'm like, 'You're f–king gorgeous.' But they feel like they're fat and ugly," Condor tells Elle. "I don't know how this happened, that women feel like they need to apologize [for their physical imperfections]."
When asked if she feels that same pressure, Condor replies, "I mean, take away the word 'actor' and just keep 21-year-old: It's hard."
Condor, who was a contemporary dancer and classically trained ballerina before getting her start in acting, goes on to talk about the pressure dancers feel when it comes to their bodies.
"You're kind of the first person I've talked to about this, but I know what it's like to have an eating disorder and body dysmorphia—and also what it's like to be a friend to someone who has that," Condor shares with Elle. "I think it's time to give people comfort. You have to eat. You have to stop thinking that a certain body shape is ideal, because it's not."
Condor tells the magazine that she wants to celebrate her relationship with food, "That's why I literally post about every meal I eat."
To read more from Condor's interview, head on over to Elle Canada.